Property rental mogul bans 'plumbers, battered wives & low income workers'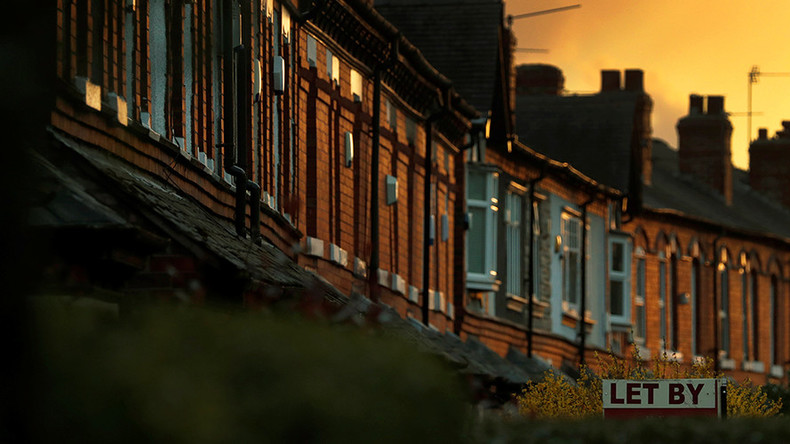 A British housing tycoon, once said to have owned 1,000 homes in the Kent area, has released the rental criteria for his property and he does not want single mothers, battered wives and plumbers as tenants.
Fergus Wilson, described as "Britain's biggest landlord" by the Guardian, reportedly drafted a list of people who will not be allowed to take up residence in his properties.
The bizarre list appeared on Facebook on Thursday and stated how single adults, low income workers, plumbers, and people with children were "not acceptable" tenants.
Wilson does not appear to be ready to welcome female victims of domestic violence either, with the criteria mentioning "No battered wives."
"Like any business we are consistently fine-tuning to best advantage," the document, dated December 27, reads.
"Not all tenants on benefits are a problem, but all problems are on benefits," it adds.
Wilson has since defended the notice, according to Kent Online.
Explaining his reasoning behind banning plumbers, Wilson indicated that he had been ripped off by a series of people working in the trade before.
This guy stood to be Kent's PCC. Fergus Wilson defends letting criteria policy (excludes 'battered wives & plumbers) https://t.co/NbkcFloEMp

— Victoria Hill (@Victoria_C_Hill) January 6, 2017
"We have said nothing against lesbians and homosexuals or coloureds. As long as they can pay the rent. We are in a business to make money so we make a selection based on a sensible business plan," he said.
"If ever a person came in wearing pink socks and defaulted on rent, and it became a regular problem, then we would stop renting to people who wear pink socks."
The landlord previously whipped up a storm of outrage in 2014 after he announced his intention to evict 200 tenants living on social welfare.
You can share this story on social media: