Woman dies after being tied to poisonous ant's nest in apparent case of mistaken identity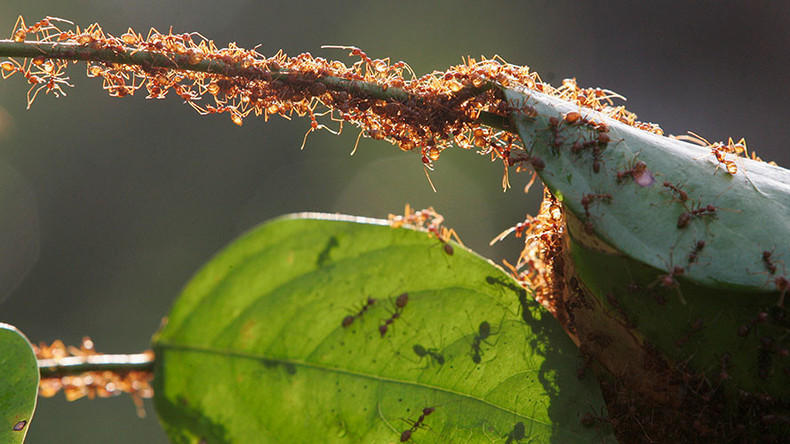 A woman has died in Bolivia after being beaten and tied to a pole infested with poisonous ants by people who reportedly mistook her and her children for thieves.
The gruesome incident took place in the rural village of Caranavi, 160 kilometers north-east of the capital, La Paz. The 52-year-old woman and her two children, a 22-year-old woman and a 28-year-old man, were assaulted by a mob who mistakenly believed they were trying to steal cars in the town, Bolivian news agency ANF reported.
They were tied to the ant infested 'palo santo' or 'holy wood' before police rescued them and brought them to hospital where the woman later died because of her injuries and the effect of the ant's venom.
"The mother died of broncho aspiration, it is probable that the ants have bitten the trachea, which caused an inflammation and could no longer breathe," lawyer for the victims Roxana Bustillos said to Urgentebo news agency. Her children were under observation for several days.
Colonel Agudo said the children claimed the family were not thieves but had travelled from to Caranavi from La Paz to collect a debt.
"Although the case was initially opened for attempted theft (of vehicle), that fact was no longer confirmed. Subsequently the case was opened for homicide, serious and very serious injuries, in addition to public instigation to commit crimes," Colonel Agudo told ANF.
A man has been arrested in connection with the incident. He has been transferred to San Pedro prison in La Paz.
You can share this story on social media: