Alabama's NYE 'nut drop' looks as crazy as it sounds (PHOTOS, VIDEO)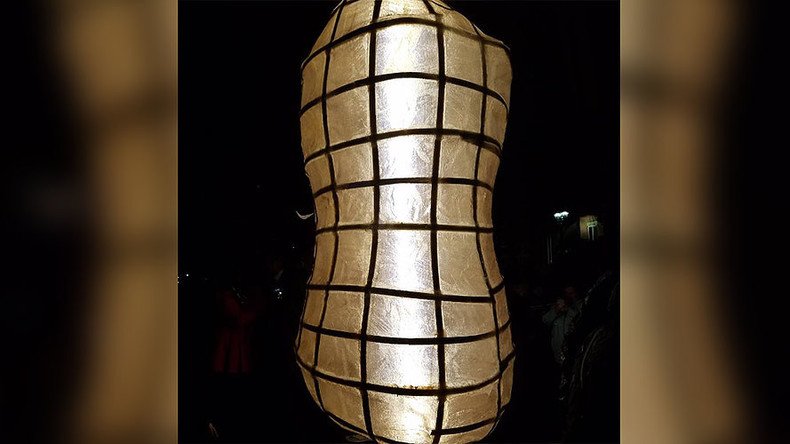 New Year's Eve is replete with various traditions across the globe and none is more iconic than the ball drop in Times Square, New York City. This past New Year's Eve, one town in Alabama had a new spin on this tradition that didn't go quite as planned.
"For New Year's, people are looking for a place to come listen to some live music, a place where they can be entertained, eat some food and just generally have a good time," Jansen Tidmore, executive director of the Dothan Downtown Redevelopment Authority, said in an interview with the Dothan Eagle.
Dothan is located in a region responsible for 25% of peanut production in the United States and is often referred to as "The Peanut Capital of the World." The city also hosts the annual National Peanut Festival at the dedicated "Peanut Festival Fairgrounds."
"We're going to drop some balloons in the street, I think a thousand balloons that are blowing up, sponsored by Denny Vision," Tidmore said.
While the 'peanut drop' is a novel take on the Times Square New Year's Eve tradition, the phrase 'ball drop' took on a slightly different meaning in the Dothan celebrations as many residents were quick to point out on social media.
While certainly a memorable occasion for the city's residents, the peanut drop may have some redesigns ahead of New Year's Eve 2017.
You can share this story on social media: