Couldn't make it to Moscow this New Year's? Check out the festivities in full 360° (VIDEO)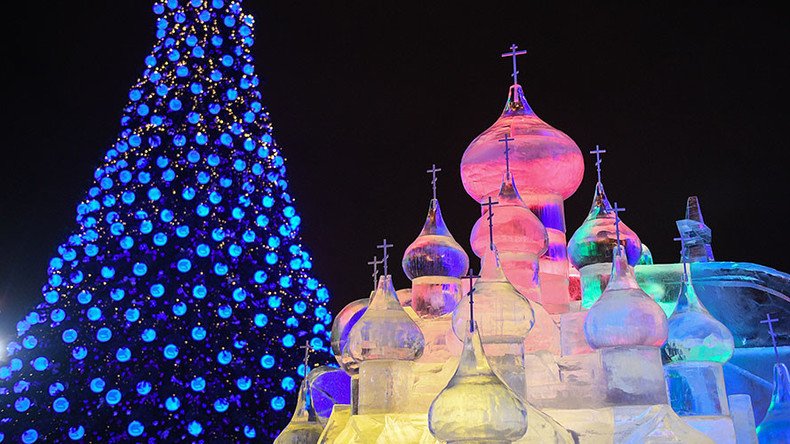 For those unable to make it to Moscow to ring in the new year, worry not, as RT 360° brings you right into the heart of some beautiful winter wonderland scenes in Moscow.
Set to a beautifully festive soundtrack, Moscow residents and US diplomats alike can explore the open air markets or show off their skills on vast ice skating rinks.
WATCH MORE: 'Surreal, cinematic in a bad way': Aleppo streets 360
The dark cold of winter has been driven away by a vast array of beautiful, warm light installations and displays that have charmed visitors and locals alike.
This is only the latest in an increasing number of 360 videos from RT, which allow you the viewer to immerse yourselves fully in the video and view every angle of events taking place around the world. We've even taken this new technology into space, with our Space 360 project, giving you unprecendeted access to the International Space Station.
READ MORE: RT Space 360: This is what your morning routine looks like on the ISS
You can share this story on social media: