Meteorite or falling plane? Social media in Japan puzzled by mysterious fireball in the sky (IMAGES)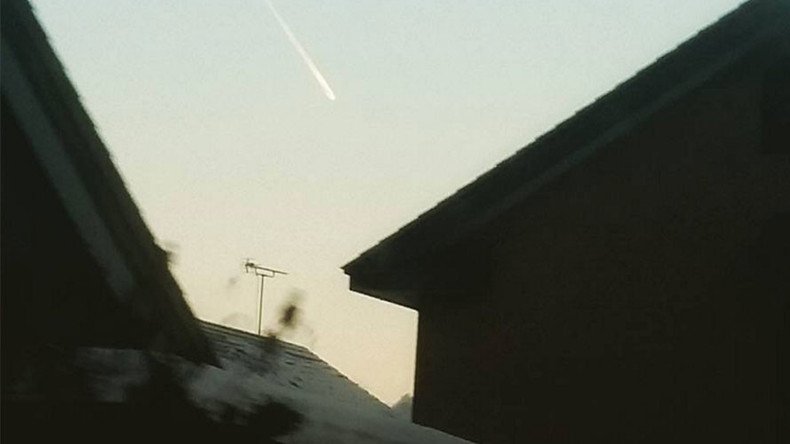 People on Japanese social media have been left puzzled by a mysterious fireball in the sky. Some think it was a meteorite or a comet, while others suggest it could have been a falling plane.
The object was reportedly seen near the city of Hakodate on Hokkaido, Japan's northernmost island, at 4:30pm local time (07:30 GMT), people on Twitter wrote.
Amazed 'sky-gazers' took to social media to share pictures and videos of the unknown object, wondering what it was, with theories ranging from meteorite or comet to a falling plane.
Russian social media users were similarly confounded earlier in December, when people in Siberia witnessed a large meteor exploding in the sky that briefly turned the evening as bright as day. Local forums were bombarded with speculations that the flare had been caused by a possible rocket malfunction or other technological mishap, but the authorities assured locals that the burst of light was natural and had caused no damage.
You can share this story on social media: