Mannequin Challenge difficulty level: Space (VIDEO)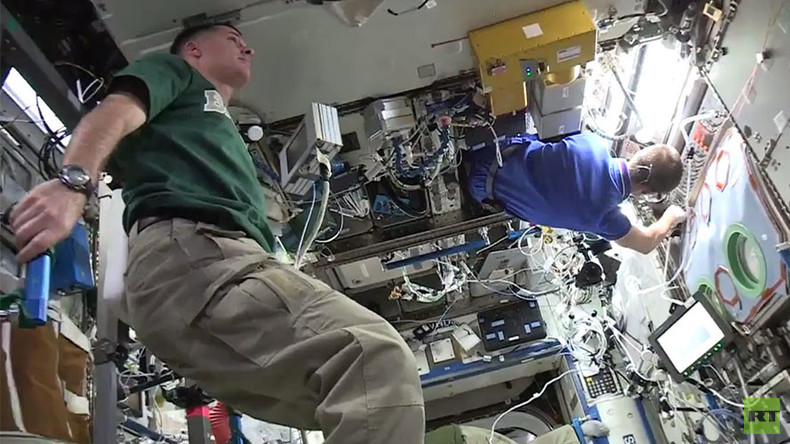 The International Space Station crew just slammed the door on the drawn-out Mannequin Challenge trend by passing the ultimate stock-still test: microgravity.
French European Space Agency (ESA) astronaut Thomas Pesquet "took the Mannequin Challenge to new heights" on Thursday when he shared a video of the whole ISS crew taking part in the internet dare on Facebook.
"On Sunday we generally have a day off with the crew and we often have a bit of fun in microgravity," Pesquet wrote.
READ MORE: Thanksgiving in orbit: ISS astronauts celebrate US holiday in space (PHOTOS)
"We got the whole International Space Station crew together and took the #MannequinChallenge to new heights. The result is kind of sci-fi spooky don't you think?"
In less than 24 hours, the video received over 40,000 likes and almost 6,000 shares.
The video features every member of the Expedition 50 crew aboard the ISS, including cosmonauts Oleg Novitskiy, Sergei Ryzhikov and Andrei Borisenko and NASA's Peggy Whitson and Shane Kimbrough.