Pimp my ride: Car owners in Russia form giant winter objects in festive flashmob (PHOTOS)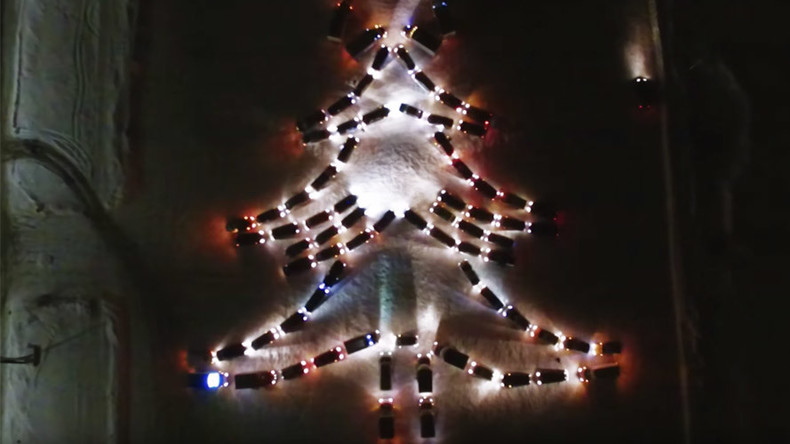 Winters holidays in Russia don't often bring joy to car owners, who are constantly stuck in endless traffic jams or worrying about their vehicles on snowy and icy roads. However, some creative drivers decided to chill out this year.
Instead of moaning and complaining, some people in the city of Astrakhan in the south of Russia got together to make a snowman with their vehicles. After a shout-out on popular social network VKontakte (In Contact), around 50 cars deployed to form the festive figure. The shiny iron snowman was then documented with a drone.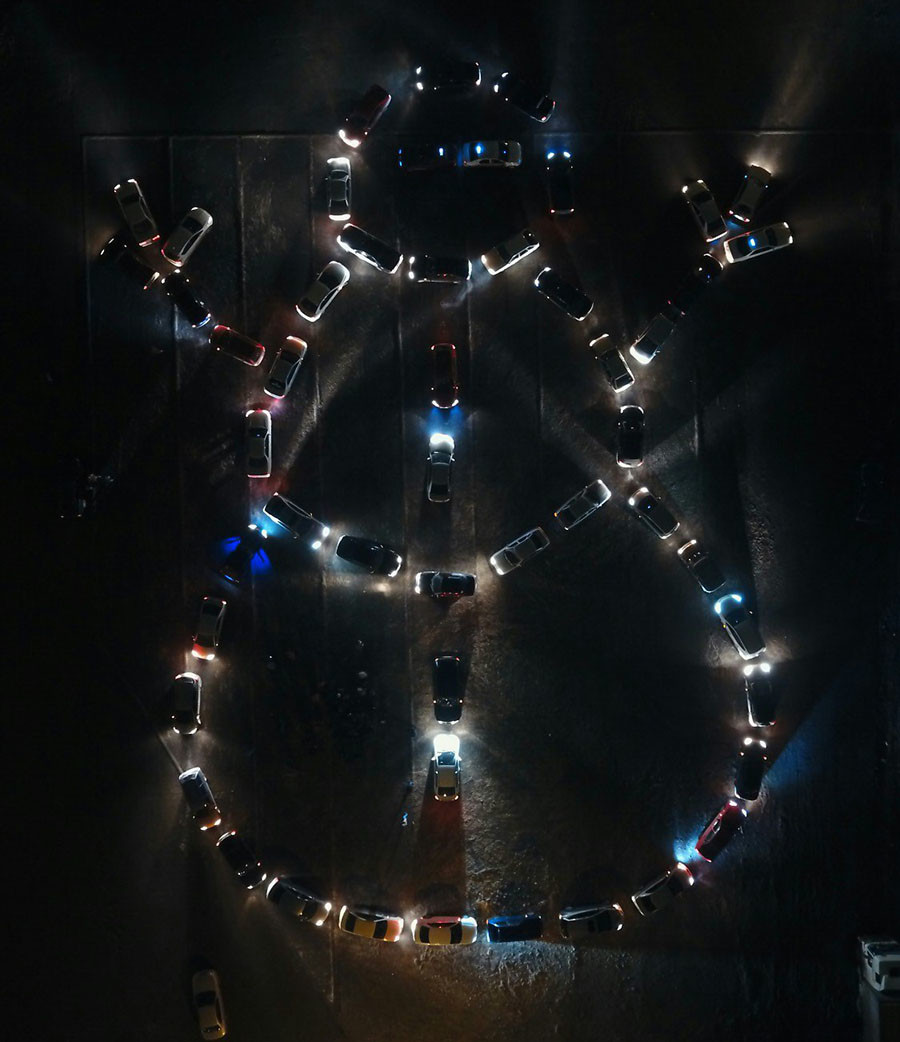 Izhevsk in Russia's western Urals followed suit by using their vehicles to make a snowflake. Judging from the tire tracks on the snow, it took quite an effort.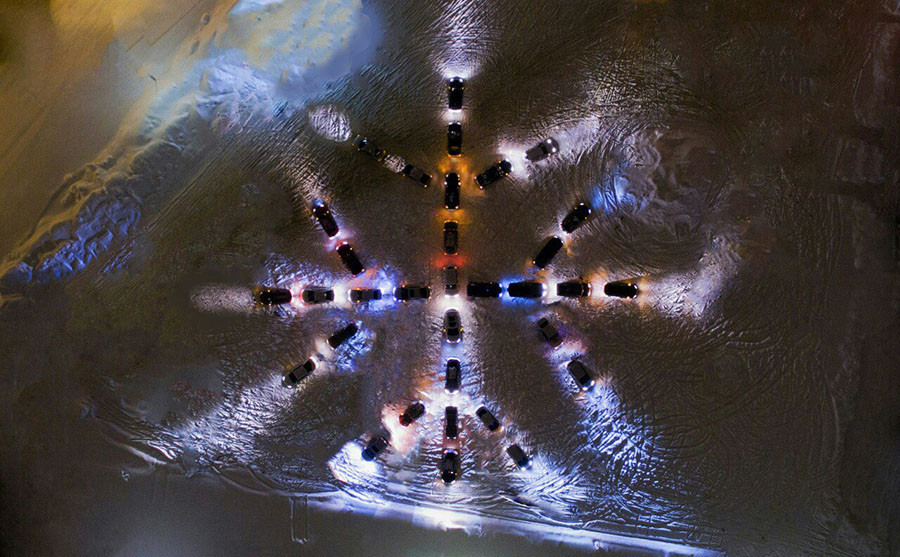 The creative inspiration came from Chelyabinsk, another city in the Urals region, where the turn out was even higher despite the harsher winters. Nearly 90 drivers got together there to park their cars in the shape of a festive fir tree.