Naughty & nice: 'Santa' robs bank while handing out candy (VIDEO)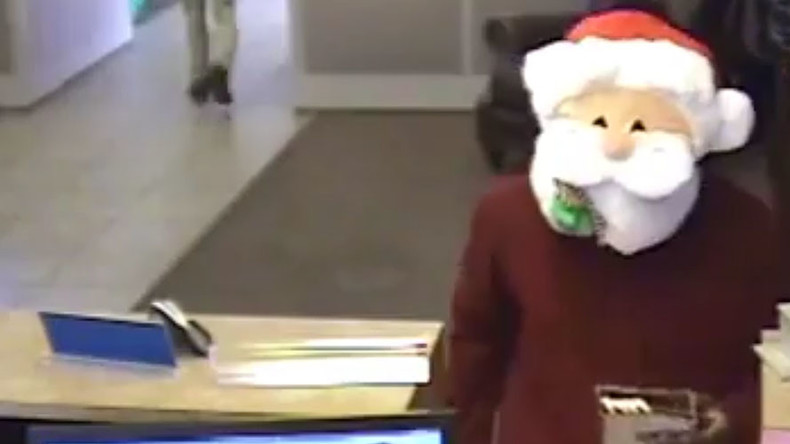 A crook tarnished Santa's good name when he wore a mask of Father Christmas while robbing a bank in Tennessee. He wished people a happy holidays and handed out candy canes before making his getaway with an unknown amount of cash.
Memphis Police Department shared security camera footage of the incident in the hope the public can help identify the assailant. After handing out the candy to a number of staff and customers, the man is seen producing a piece of paper from his pocket and handing it to a teller.
A statement from police said he had "handed candy canes to several employees and customers and wished them a merry Christmas," before making the demand.
A video from outside the bank shows the man calmly walking away with a bag of cash. His back is turned to the camera when he takes off his mask.
No-one was hurt during the robbery. Santa's reputation did, however, take a beating.
Earlier this month, Santa's likeness was on the other side of the law when police in Peru decided to get a little festive during a drugs bust – reducing the gang's chances of having a white Christmas.
READ MORE: Secret Santa, Peru-style: Police dress up as Father Christmas to raid drug dealer's house (VIDEO)