Ikea warns teenagers to stop instore sleepovers following new trend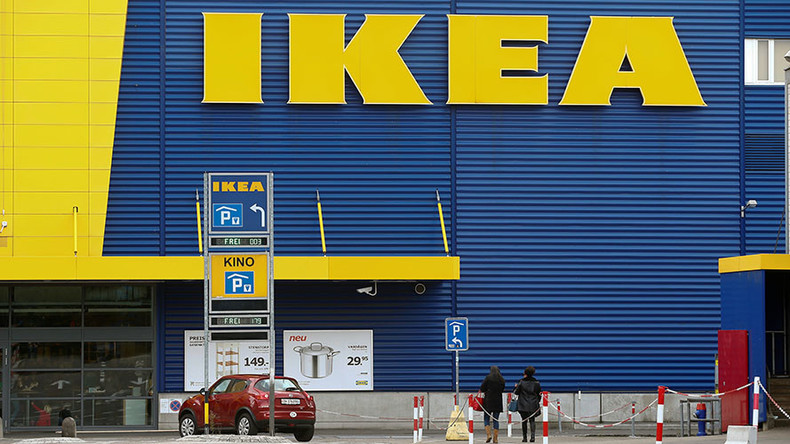 Aimlessly wandering through the bedroom section of Ikea is a favorite pastime for many, but now teenagers have received a telling off from Ikea after the Swedish furniture giant warned young people to stop sneaking into its stores for a sleepover.
The warning comes after two teens, believed to be 14 years old, spent the night in one of the furniture store's many comfy display beds over the weekend in the southern Swedish city of Jönköping.
While it's not the first time Ikea sleepovers have taken place, the company hopes its warning will send out a clear message.
In August two Belgians filmed themselves testing out various display beds after sneakily spending the night in an Ikea branch, which is believed to have sparked the trend.
Since then, Ikea said at least ten similar incidents have taken place including in the UK and other countries, according to Buzzfeed.
Speaking to The Local, Ikea spokesperson for Sweden, Jakob Holmstrom, confirmed that security staff found the two girls and also contacted the police.
"On Saturday morning before opening, two Ikea employees at the store in Jönköping found two girls aged around 14 who had stayed behind after closing and stayed the night in the shop. The girls were handed over to security who in turn contacted police," Holmström said.
The company decided to hand the girls over to their parents in the end rather than the police.
"Ikea chose not to file a police report on the grounds of the girls' young age. Ikea had a good dialogue with their parents who really appreciated the seriousness," he added.
Aiming to quell the fun, the spokesperson said the stores have sensors that can detect movement so they would trigger the alarm anyway.
"We can guarantee that the fun in it is overrated. It would be a long night of sitting still, only to then risk getting into trouble with the law," Holmstrom said.
"At Ikea we're taking the trend of staying the night at our shops seriously. In part on the basis that we can't guarantee safety, and in part because people are by default making themselves guilty of a serious crime: trespassing."