Winter wonderland? Sahara sees snow for first time in 37 years (PHOTOS)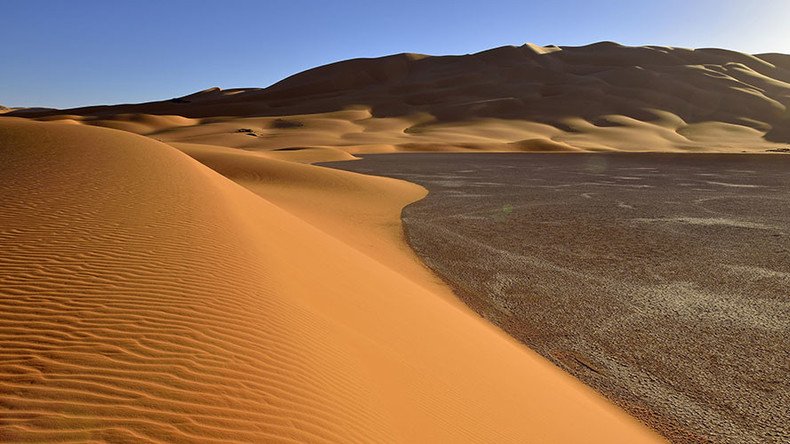 Snow fell on the Sahara desert for the first time in 37 years – and the rare weather has been captured in spectacular photographs.
The Algerian town of Ain Sefra experienced snow for the first time since 1979 on December 19, leaving part of the world's largest hot desert with a light sprinkling.
Amateur photographer Karim Bouchetata captured the flakes as they dusted the red desert sand dunes in a white powder.
"Everyone was stunned to see snow falling in the desert; it is such a rare occurrence," Bouchetata said . "It looked amazing as the snow settled on the sand and made a great set of photos."
Bouchetata's photographs have a surreal quality as the sand and snow mixed to create a marble effect.

"The snow stayed for about a day and has now melted away." Bouchetata said.
Ain Sefra is known as 'The Gateway to the Desert' due to its location at the northern edge of the Sahara desert, where the Atlas Mountains meet the red sand.
The spectacle was also captured from space, with NASA tweeting this amazing image.
You can share this story on social media: