Jaw-dropping time lapse shows near-completion of Apple's new 'spaceship' campus (VIDEO)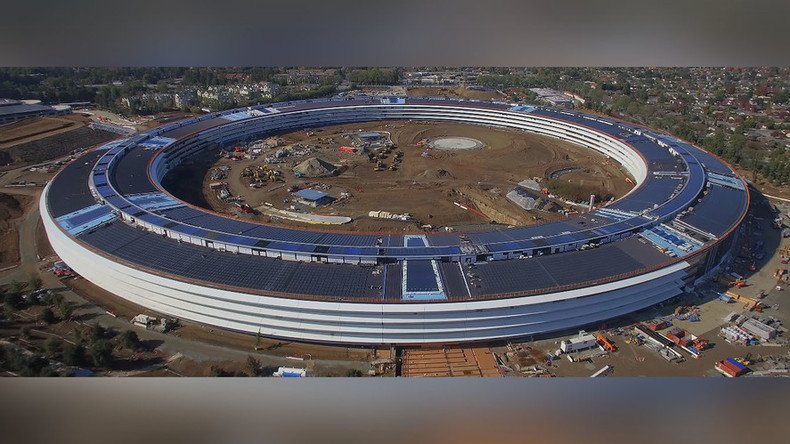 A stunning new aerial video shows six months of progression in the building of Apple's giant new complex in less than 4 minutes.
Apple Campus 2 has been under construction for three years and is scheduled to be finished in early 2017. Designed by renowned architect Norman Foster, the ring-shaped "spaceship" will house more than 13,000 Apple employees, making it one of the largest office buildings in the world.
The entire project boasts 2.8 million sq ft (260,000 sq meters) of buildings spread over a 176-acre site in Cupertino, California.
The footage, posted on YouTube by videographer Matthew Roberts, shows the incredible building taking shape over the course of six months, ahead of Apple moving in next year.
The building circumference is more than a mile long and the site will hold 300,000 sq ft of research facilities.

Footage of the project captured back in 2014 offers a great comparison, showing the progress made in a little over two years.



The latest video reveals that some solar panels have already been installed at the facility.
The finished building will reportedly contain 500,000 sq ft of solar tiles, which will provide most of the campuses' energy needs. There also will be jogging paths and walking trails, and the entire campus will be surrounded by a thick layer of trees.
You can share this story on social media: