Indian tycoon builds 90 homes for homeless to celebrate daughter's wedding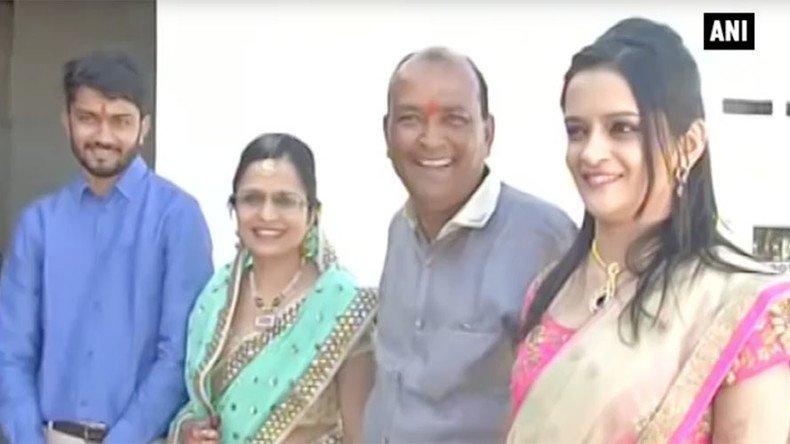 A wealthy businessman in India's Aurangabad in Maharashtra chose to celebrate his daughter's wedding by using the money for her wedding to build 90 homes for the homeless instead.
Ajay Munot had Rs 70-80 lakh set aside for his daughter Shreya's wedding, but decided to put the money to better use and help those who truly needed it.
Munot, a cloth and wheat wholesaler, built the 90 houses on 2 acres of land which cost him 1.5 crore, or 150 lakhs ($22,0920).
Both the bride and groom were supportive of Munot's decision, and handed the keys to the new owners after the wedding.
"I am very happy with the decision and will consider it as my marriage gift," Sheyra said.
Great Salute to "AJAY MUNOT & FAMILY Lasur, Aurangabad Who built 90 homes for poor peoples on occasion of marriage of their daughter Shreyas

— Om Gilda (@omgilda777) December 13, 2016
The people selected to live in the houses had to be poor, living in a slum and have no addictions.
The 12 by 20 square foot homes have two windows, electricity and have been painted. The homes will also have access to filtered drinking water.
The idea to help the homeless was given to Munot by politician Prakash Bamb, a member of the Bharatiya Janata Party.
Thank you Mr. Ajay Munot for distributing 90 one bhk house to poor peopl by cutting lavish wedding expenditure of his daughter.God bless you

— AJOY KUMAR SARKAR (@AJOYKUMARSARKA2) December 15, 2016
The plan was to built 108 homes, but only 90 had been completed by the time the wedding took place.
The businessman told the media that all rich men should do something similar for their children's weddings.
"This is the new chapter in history and I hope that the same concept will be followed by the other rich communities," he said. "We have some responsibilities towards our society and we tried to comply with it."
You can share this story on social media: