'Muslim Peppa Pig' alternative sparks fury & confusion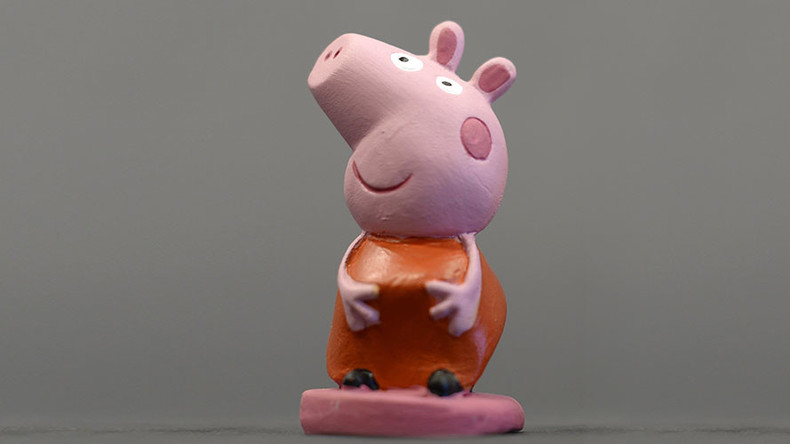 News of an Australian production company's plans to create a Muslim alternative to popular children's program 'Peppa Pig' has created a divisive debate online.
One4Kids, a Sydney-based production company, is raising money to produce a Muslim "alternative" to the popular children's cartoon 'Peppa Pig,' and has attracted the support of Islamic leader Sheik Shady Alsuleiman.
According to its Facebook page, One4Kids provides "our children with a real Islamic alternative to mainstream media." It says it hopes to raise AU$20,000 (US$15,000) to begin producing 'Barakah Hills,' a "halal cartoon series."
'Barakah Hills' will star the Abdullah family who live in the largely Muslim town of Barakah Hills. Its aim is to teach children "everything from how to have good manners, to how to get actively involved with community projects," One4Kids explains.
"The way they learn is not through strict regimented lessons but through seeing how Laylah and Omar, and the supporting characters, do things."
@BBCWorld@BBCNews seems like a lot of people are not reading the actual article before commenting. Read 'muslim' and just went for it!

— BigWoodenSpoon (@BigWoodenSpoon) December 8, 2016
After initial reaction to the story seemed to anger many social media users, One4Kids founder and lead producer Subhi Alshaik clarified.
"It has now just blown out of proportion and it's now like we're saying 'stop watching Peppa Pig, it's bad for you'," he said. "No. I actually watch it myself. My kids, when we're together, whack it on and we enjoy it. We have a laugh. And I think as a producer 'what's attracting the kids to it?' and I'm always looking to produce something new."
They are in Western Countries only to enjoy Freedom & impose their Medieval Shariah Law.Why dnt they shift to Saudi Arabia? @DavidJo52951945

— DynastyCrooks (@DynastyCrooks) December 8, 2016
@DavidJo52951945 I don't see anywhere where there's outrage or calling for a ban? Just suggesting an alternative - calm down people!!

— ImyN (@immyp123) December 8, 2016
"So, I thought, we need a show for the Muslim community," Alshaik said. "The way that show [Peppa Pig] talks about any old thing, like ice cream – we want to do something similar, but obviously in a Muslim town for our TV channel."
However, a number of media outlets reported the story in a way that caused confusion, while others assumed the alternative show was being created because pork is haram in Islam.
The head of the Australian National Imams Council (ANIC) backed the campaign to create a Muslim alternative to 'Peppa Pig'. ANIC's Sheik Shady Alsuleiman, who came under fire for past homophobic views, posted a video to the group's Facebook page urging people to support the project.
"These days, in this modern age, our children have been embedded and very well occupied watching different cartoons on TV and it's our responsibility not to stop them from watching but give them another alternative," he said.
The page has raised just over AU$5,000 of its AU$20,000 goal. Each episode will cost AU$10,000 to complete. In comparison, the company says the production costs of 'Peppa Pig' equate to AU$7,755 per minute.