Dense fog engulfs Dubai skyline in haunting images (VIDEOS, PHOTOS)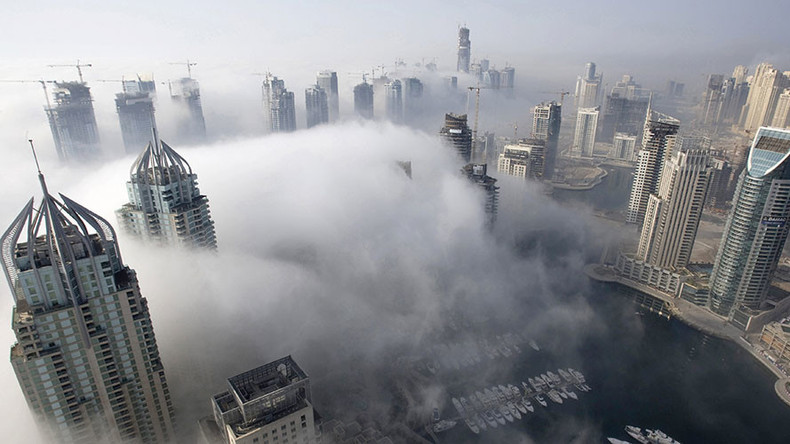 Dubai experienced a hazardous but beautiful fog resulting in an array of mesmerizing, although somewhat sinister, images of the city's skyline, with only some of the world's tallest buildings seen peeking through.
Crown Prince Sheikh Hamdan bin Mohammed bin Rashid Al Maktoum published video and photographs he said were taken on his iPhone, showing the city's iconic Burj Khalifa, the tallest building in the world, engulfed by fog.
Warnings were issued to drivers as the heavy fog spread across the city, with visibility dwindling to less than 100 meters.
Temperatures are set to drop to 12 degrees Celsius (53 degrees Fahrenheit) in the city usually associated with blazing heat and blue skies.
It wasn't just the crown prince who enjoyed the fog, photographers around the city captured the iconic skyline as it turned into a misty wonderland.