Camerashy? Merkel press statement interrupted by 360 degree camera (VIDEO)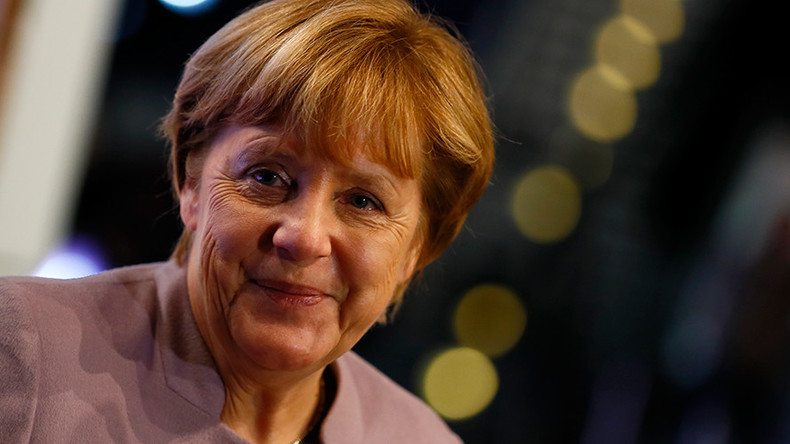 German Chancellor Angela Merkel became extremely curious about a 360 degree camera while answering press questions at the 29th German Christian Democratic Union (CDU) Convention in Essen.
Speaking to journalists surrounding her, the Chancellor made inquiries about the object, asking, "what is that device? Can anyone give me some technical help? What is it?"
"It's a 360 degree camera," the cameraman then replied.
Merkel, however, still wanted to know more."And what does it do? Does it rotate? And is it a good idea that it stands sideways? Who does the 360 degree camera belong to?" she asked.
After being informed that the camera did in fact belong to the CDU, all the journalists erupted into laughter.
READ MORE: 'You go girl': Internet reacts to Merkel's bid for 4th term
At least 1,000 CDU national delegates will be asked to confirm Merkel as the party leader for next year's 2017 German federal election.