Twitter won't assist with a Muslim registry, Facebook & Google remain silent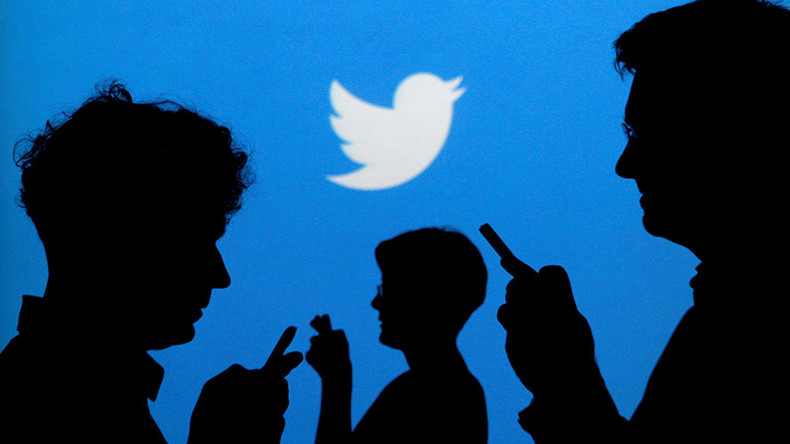 Twitter is one of nine internet companies to confirm it would not sell its services to assist in President-elect Donald Trump's proposed Muslim registry.
The Intercept's Sam Biddle asked nine companies, including Facebook, Google and management and technology consultants Booz Allen Hamilton, whether they would sell their services to help set up a Muslim registry.
"Would [name of company], if solicited by the Trump administration, sell any goods, services, information, or consulting of any kind to help facilitate the creation of a national Muslim registry, a project which has been floated tentatively by the president-elect's transition team?" the Intercept asked.
Twitter was the only company to respond with a clear "no." It linked to a blog post detailing the company's policy on using its data to profile people in light of recent reports its data has been used for surveillance.
"As a company, our commitment to social justice is core to our mission and well established. And our policies in this area are long-standing," the post read. "Using Twitter's Public APIs or data products to track or profile protesters and activists is absolutely unacceptable and prohibited."

"To be clear: We prohibit developers using the Public APIs and Gnip data products from allowing law enforcement — or any other entity — to use Twitter data for surveillance purposes. Period," it added.
Apple, Facebook, Google, SRA International and CHI didn't respond to the request, while Booz Allen Hamilton declined to make a comment.
Microsoft said they wouldn't "talk about hypotheticals at this point," and linked to a company blog post written in the wake of Trump's victory which pointed to the diversity at Microsoft.
"It will remain important for those in government and the tech sector to continue to work together to strike a balance that protects privacy and public safety in what remains a dangerous time," the post reads.
"We're committed to developing technology that is secure and trusted, both for Americans and for people around the world," it continues, highlighting the four lawsuits it filed against the current administration in three years.
Trump commented on the Muslim registry in November last year, saying he would "certainly implement that — absolutely" and that Muslims "have to be" registered.
The Muslim registry was revived in late November when potential pick for head of the Department of Homeland Security, Kris Kobach, was pictured holding a strategy document at a meeting with Trump.
It detailed reviving the National Security Entry-Exit Registration System (NSEERS), the 9/11 era system that subjected males aged 16 and older from 25 Muslim-majority countries to additional checks before entering the US, as well as being monitored while in the country. It also required men already in the US to register with immigration.
The news comes as Facebook, Microsoft, YouTube and Twitter are under fire for failing to clamp down on hate speech on their social media networks, despite signing an anti-hate speech code of conduct earlier in the year.
"In practice the companies take longer and do not yet achieve this goal," the European Commission explained. "They only reviewed 40 per cent of the recorded cases in less than 24 hours."
Twitter was found to have the slowest response time of the four internet companies.