'This is so stupid': Black Santa in shopping mall causes internet meltdown (VIDEO)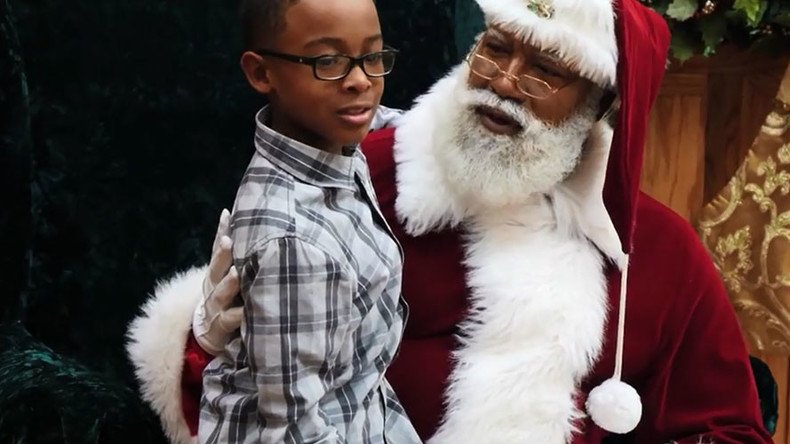 An African-American Santa Claus at Minnesota's Mall of America has found himself at the center of a Twitterstorm after a deluge of disapproving tweets criticized his hiring.
Larry Jefferson-Gamble may have the bushy white beard and eyebrows, old-fashioned granddad spectacles and warm smile but that wasn't enough to satisfy many who were upset at the 'non-traditional' depiction of Father Christmas.
A retired veteran of the United States army, Jefferson-Gamble has been dressing up as Santa since he was 12, so experience is not the problem. Many complaining online felt this was political correctness gone too far.
The comments section of the Minnesota Star-Tribune had to be suspended because of the heated exchanges and inappropriate posts regarding the story.
Yet those happy with the idea of a black Santa far outnumbered the critics.
Many were keen to point out the true origins of St Nicholas, as well as Jesus.
Jefferson-Gamble himself isn't letting the critics get to him, insisting he "ignores the negativity" and surrounds himself with "positive and energetic people."
"As I portray Santa Claus I've got to be around happy people who want to celebrate the holidays – whether it's Kwanzaa, Hanukkah, Ramadan or Merry Christmas," he said.
"People who are negative about it, I don't pay any attention."
You can share this story on social media: