Operation Mummy's Curse returns ancient artifacts including child's sarcophagus to Egypt (PHOTOS)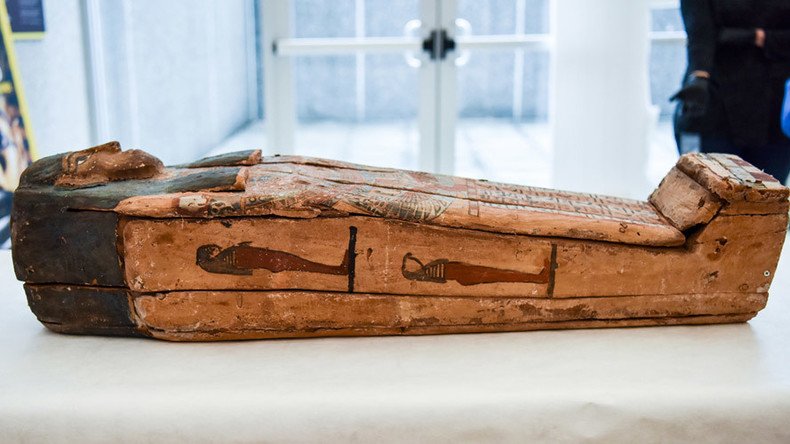 A treasure trove of ancient artifacts, including a mummy's hand disguised as a movie prop and a small sarcophagus, have been returned to Egypt by US customs in a crackdown on criminal gangs smuggling cultural treasures.
As part of an ongoing initiative to smash international smuggling networks, the US Immigration and Customs Enforcement (ICE) repatriated five antiquities to Egypt in a ceremony at the nation's Washington embassy on Thursday.
Among the historical artifacts was a child-sized sarcophagus uncovered in a Brooklyn garage in 2009, ancient figurines and a limestone carving of an Egyptian temple.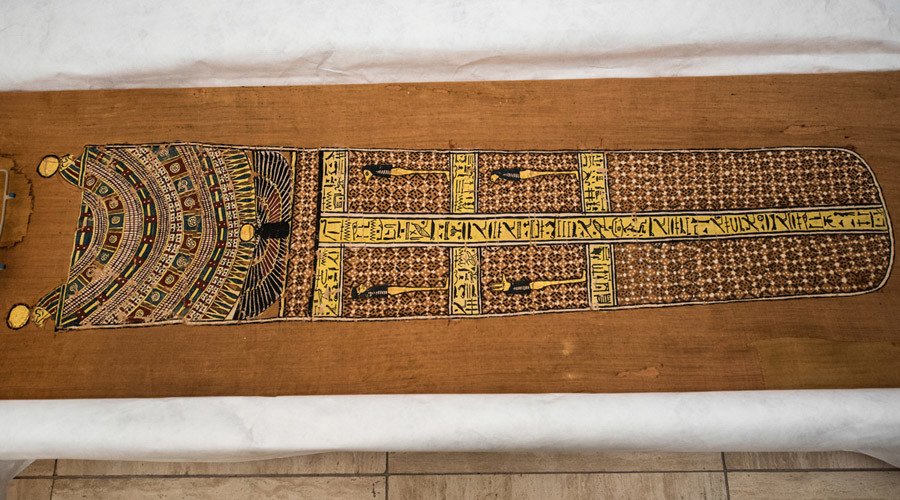 The items were recovered as part of the aptly named lengthy investigations, Operation Mummy's Curse and Operation Mummy's Hand, which turned up a real-life skeletal hand dating back to the 8th century AD.
According to ICE, the 1,200-year-old macabre discovery had been "misrepresented as a science fiction movie prop."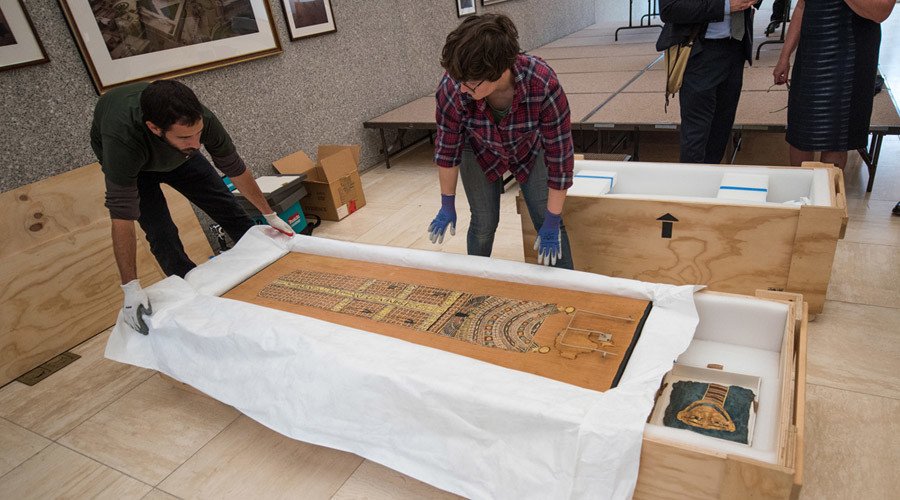 "While we recognize that cultural property, art and antiquities are assigned a dollar value in the marketplace, the cultural and symbolic worth of these Egyptian treasures far surpasses any monetary value to the people of Egypt," ICE director Sarah R Saldana said.

On behalf of his country, Egyptian Ambassador Yasser Reda thanked the US Department of Homeland Security.

"The tireless work of these men and women may often go unseen," he said. "But it is nothing short of vital for the preservation of ancient cultures from around the world."

ICE claims that its targeted operations have resulted in nearly 8,000 artifacts being taken off the black market and returned to their original heritage sites.
You can share this story on social media: