Lion's horrifying attack on circus worker filmed during live show (GRAPHIC VIDEO)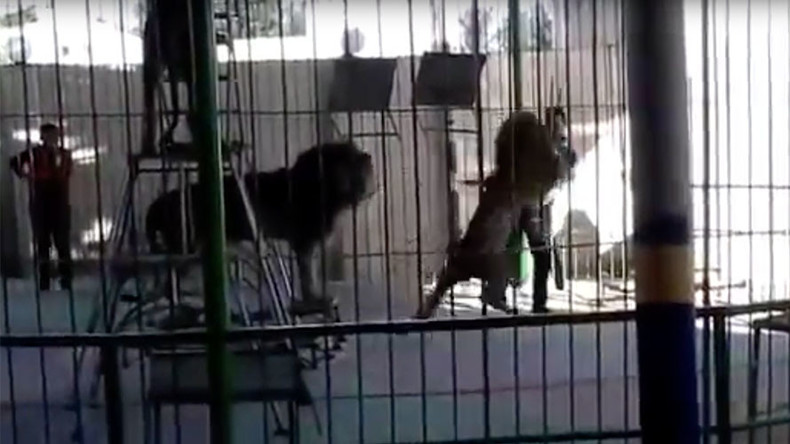 The harrowing moments an Egyptian circus worker was attacked by a lion during a live show was caught on camera by a member of the shocked crowd.
Lion tamer Islam Shaheen died on Monday, two days after he sustained serious injuries while performing tricks with the large jungle cat.
WARNING: GRAPHIC IMAGES
According to Al Arabiya, the 35 year old had worked in the circus industry for 10 years and was killed by a 200kg South African lion, a recent addition to the show.
Video of the incident, witnessed by up to 200 people in Alexandria, shows Shaheen and a colleague prompting the lions to jump and climb ladders to loud music.
About 40 seconds into the amateur footage, one of the animals lunges at the man and appears to grab him by the neck.
Screams can then be heard from the horrified crowd as circus workers desperately try pull their mauled colleague to safety.
Shaheen was transferred to the Andalusian Al Salam medical facility in the Smouha area, where he died on Monday, report Al-Masry Al-Youm.
You can share this story on social media: