'Giant illuminated cucumber': Londoners slam Norway's Christmas tree gift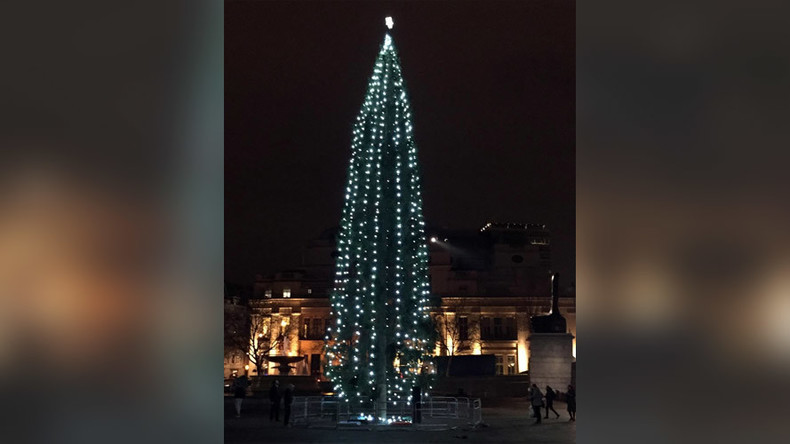 This year's lighting ceremony on London's Trafalgar Square has left some people saying, "Bah, Humbug!" as they took to Twitter to blast the newly unveiled Christmas tree and compare it to a number of distinctive curve shaped vegetables.
The Norwegian spruce tree is the 69th tree gifted to Britain from the city of Oslo since 1947, when the annual tradition began as a memento of lasting gratitude for the support Britain gave Norway during the Second World War.
The warm neighbourly gesture or the fact the 25-meter tree traveled 700 miles to stand in Trafalgar Square, however, were not enough to deter critics from blasting this year's tree because of its peculiar shape and the way the lighting was set up.
The Twitterati pulled no punches, with one user slamming the Christmas tree as an "illuminated cucumber" while another coined the phrase "gherkin draped in lights." A less-mainstream opinion said it actually resembled a cactus.
Apparently, the tree itself did not agree:
While last year's tree was perhaps more traditional in shape, many other people still embraced the unique tree donated by Norway and encouraged others to soak up the generous festive spirit.