German intel agency gets €150mn to crack encryption of WhatsApp, other messaging services – reports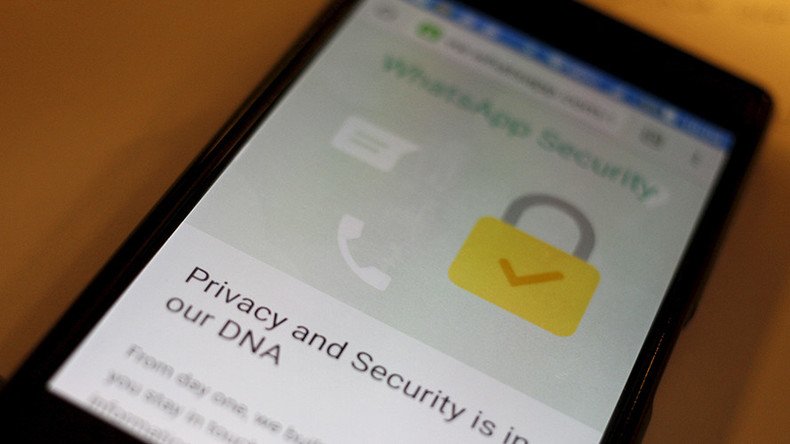 Germany's Federal Intelligence Service (BND) wants to hack its way around encryption used by instant messaging services such as WhatsApp and Telegram, and has just been given €150 million ($160 million) to do so.
The BND has developed the Reconnaissance of Non-Standardized Communication in Internet project (ANISKI) to tackle encryption.
It aims to crack encryption methods used by popular messaging services as, at present, the BND can only access information sent in "less than 10" of the 70 popular communication services.
ANISKI will involve developing "analysis and processing software" as well as "powerful deciphering hardware," according to Netzpolitik. It hopes to then "exploit… weaknesses in the implementation" which will then "allow content to be opened."
It's understood that the BND will develop some of these programs itself, while some of the work will also be outsourced to external companies.
In the midst of a global computer security crisis, German intelligence is investing €150M to further weaken communications security. Really. https://t.co/pkgSldQ6Ks

— Edward Snowden (@Snowden) November 29, 2016
The BND also plans to use HUMINT (human intelligence) to gather intelligence. As well as using "human sources," cryptographic keys will reportedly play a key role in decrypting communications. Cryptographic keys involve using personal codes to descramble encrypted files.
Netzpolitik has received documents showing the BND wants to spend €150 million to crack encryption, spending €5.4 million this year and €16 million next year.
The German parliament announced Friday it would give the BND an additional 150 million euros to help modernize its capabilities to work on decryption. This increased its total budget by 12 percent by parliament, bringing its total to $807 million.
"About half a billion euros will be invested in technical developments now and in the coming years," German Chancellor Angela Merkel said Monday. "So that the BND can really keep pace with today's requirements in the field of [modernization]."
"The BND must also strengthen and expand its own capabilities," she added. "We can not afford to put our hands in our lap and trust in the efforts of others."
In September, Sued Deutsche reported the BND was seeking to invest in "decoding so-called non-standard telecommunications," including finding ways to "detect vulnerabilities in the encryption of messenger services."
You can share this story on social media: