US artist turns Russian warplanes, tanks into sci-fi 'biomech' monsters (ARTWORK)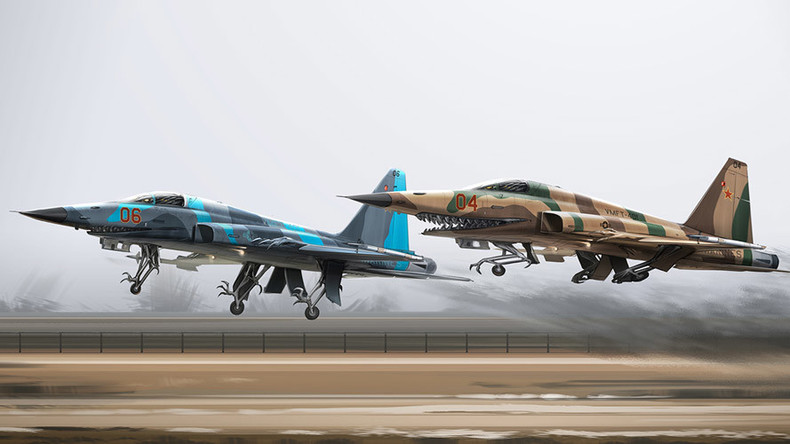 In a series of impressive illustrations, Los Angelis artist Alice Bruderer has been transforming modern and historic military hardware from Russia and other countries into sci-fi monsters which she calls 'the Biomechs'.
Bruderer, who posted her pictures online under the nickname 'Hydrothrax', seems to hold a deep fascination for military hardware and Russian aviation in particular.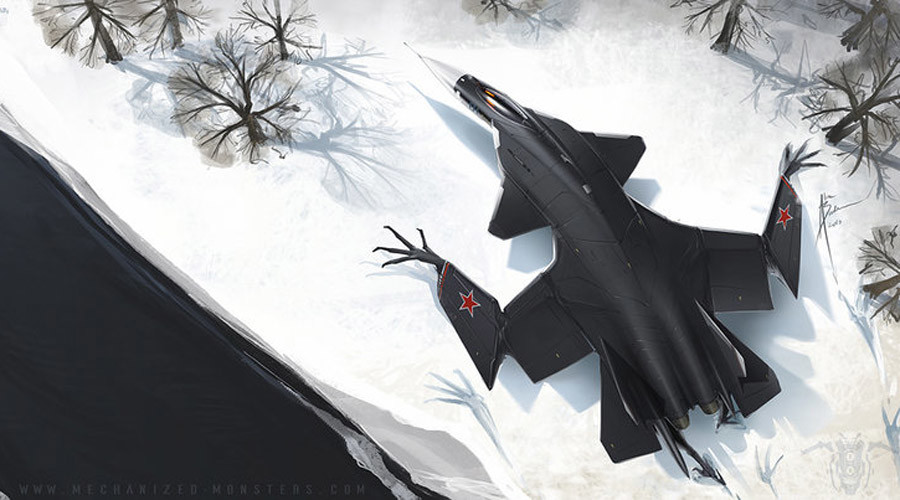 In one impressive illustration she modified a trio of Sukhoi SU-47, SU-33 and SU-34 fighter jets into "areosaurs," which combine the features of both modern aircraft and prehistoric flying monsters.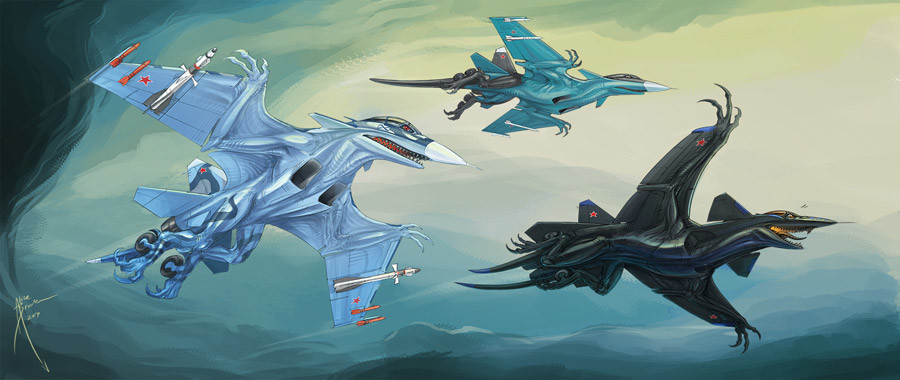 However, the artist isn't only interested in modern weaponry – she has works dedicated to the World War II warplane IL-2 as well as the Soviet T-34.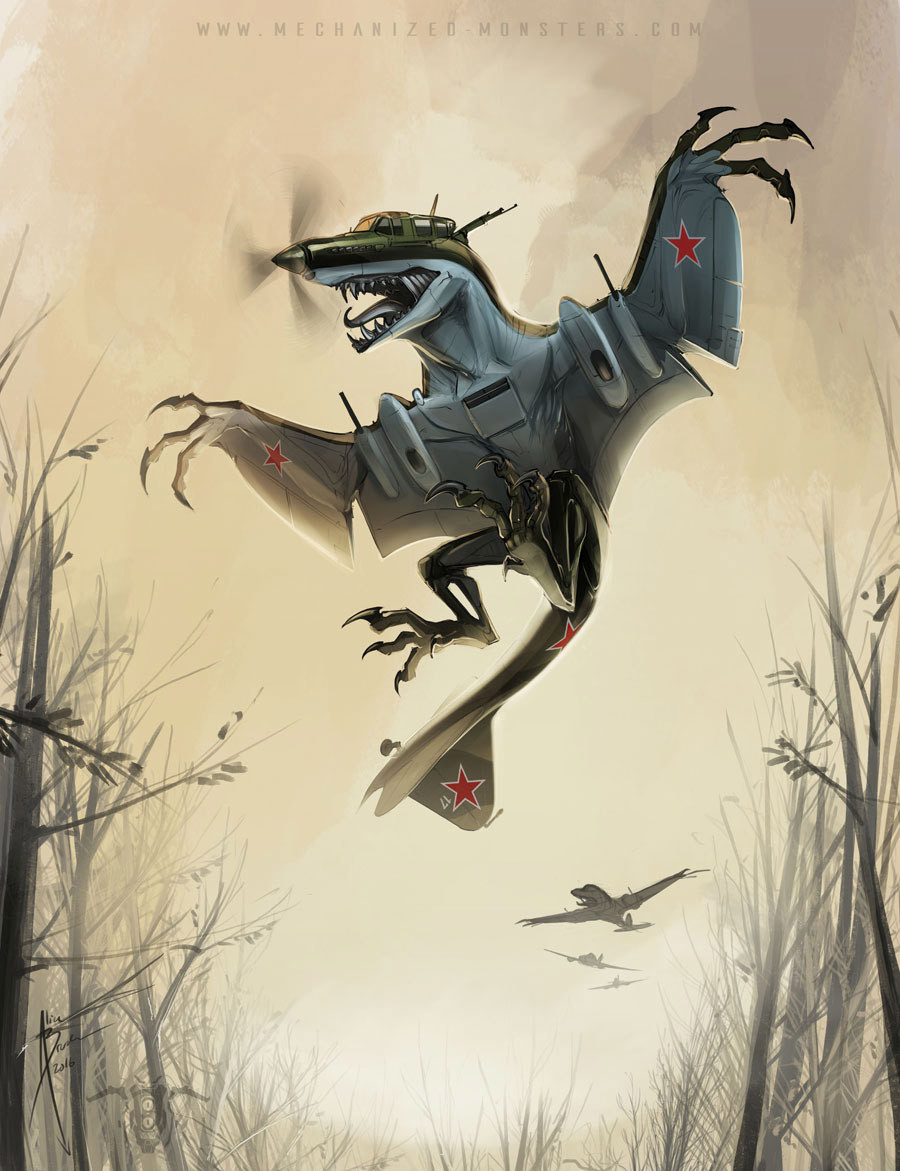 Many of her other 'biomechs' have been inspired by contemporary and historic military hardware from the US, Germany, France and other countries.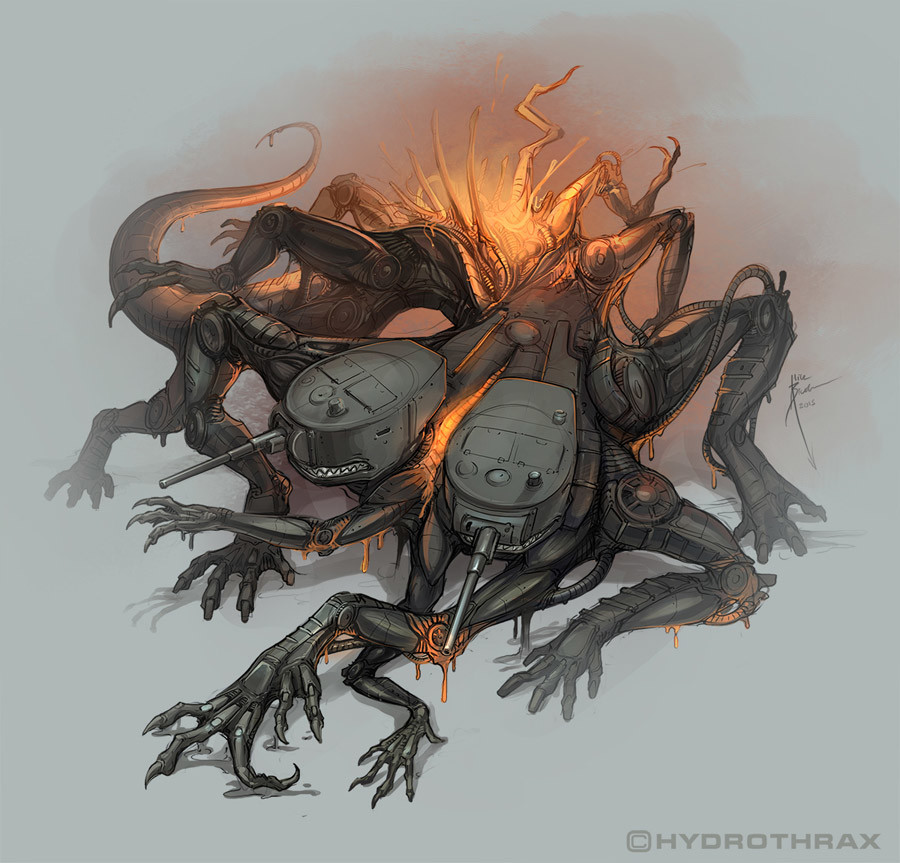 Bruderer, who works in transportation design, explained that the project "started as an entirely on-the-side endeavor."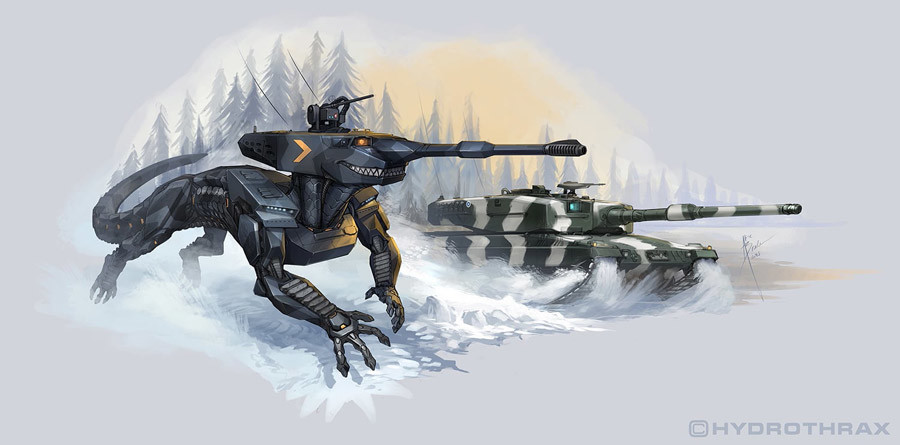 "I've always been drawing creatures and sci-fi things on the side for fun, many of my works are glimpses into the head-worlds and stories I've created and developed over many years," she wrote.