'Dump Tower': Trump residence renamed on Google Maps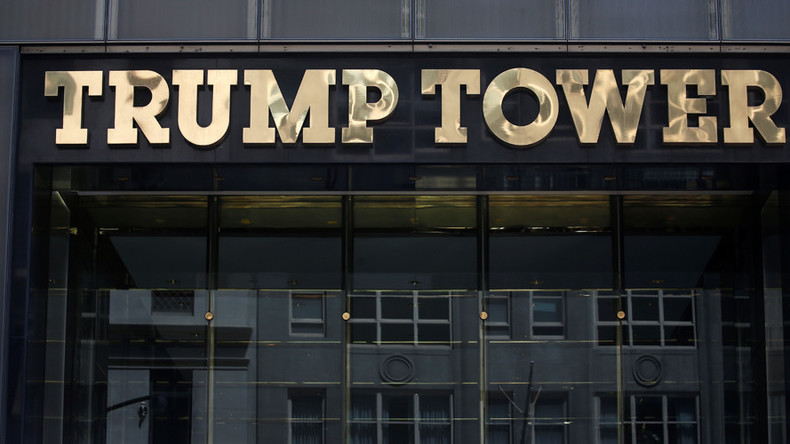 Trump Tower was trolled online after being cheekily renamed "Dump Tower" on Google Maps. The unofficial new name didn't last too long, however, with the president-elect's transition headquarters completely removed shortly after.
Those who needed directions to the building, located on Fifth Avenue in New York City, quickly discovered the renaming. It then vanished completely from the map before reappearing with its original "Trump Tower" moniker.
Trump International Hotel & Tower in Columbus Circle was also renamed Dump International Hotel & Tower, according to PIX11.
Donald Trump has yet to comment on the temporary name change, which under Google's current procedures would have had to be approved by someone on Google's side before being displayed on the map.
Speaking to AP, a Google spokesperson explained that the company changed the names back when alerted to the alterations, which had stemmed from "user contributions."
Otherwise it could have been the work of a hacker with one very specific mission.
Some Twitter users called the name change apt, as the building was a perfect place to "drain the swamp."
While most saw the humorous side of the prank, some saw it as pettiness from the "childish" left.
January 20th can't come soon enough! All the smugness and laughter is going to turn into reality for all the liberals!! #dumptower

— RealDonaldTrump4Pres (@RealDonald4Pres) November 27, 2016
In 2015, Google apologized after racist search terms including "n*gger house" and "n*gger king" returned the White House when searched for in the Washington DC area.
"Some inappropriate results are surfacing in Google Maps that should not be, and we apologize for any offense this may have caused. Our teams are working to fix this issue quickly," a spokesperson said at the time.
You can share this story on social media: