Tokyo stunned by first November snow in 54 years (PHOTOS, VIDEOS)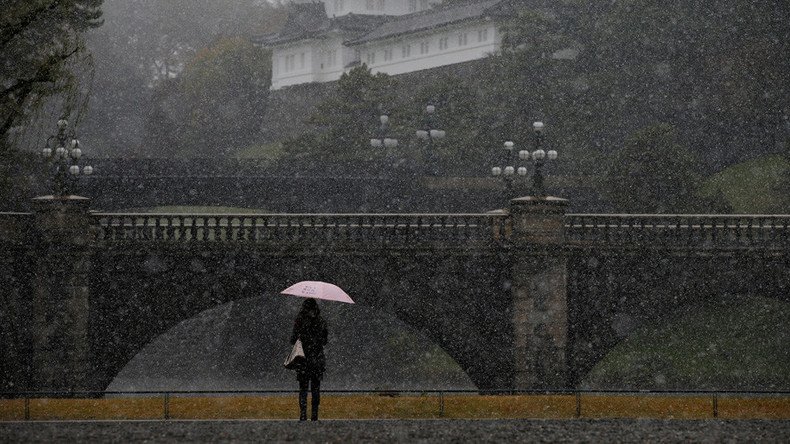 Citizens of Tokyo have reacted with a mixture of surprise and joy as the city was hit by its first November snow since 1962.
While the Japanese capital does experience the occasional dusting of snow, it usually doesn't arrive until much deeper into winter, usually falling in January or February.
The last time the city experienced snow in November Nikita Khrushkev was leader of the Soviet Union and John F Kennedy was resident in the White House.
Meanwhile, Japan's Meteorological Agency have said this is the first time snow has been seen on the ground there in November since records began in 1875.
The snow, which began falling before dawn, was sparked by an unusual cold front that sent temperatures plummeting to near 0 degrees celsius (32 Fahrenheit).
Snow gathered on sidewalks and cars, and caused trains to be delayed during morning rush hour. The Meteorological Agency warned of dangerous driving conditions and traffic problems.
Many Tokyo residents took to social media to express their delight at the highly-unusual occurrence, leaving Instagram and Twitter flooded with pictures of the snow capped city.
However not everyone was happy with the phenomenon as some complained of train delays and cold conditions. One tweeter said they like snow – as long as it's of the fictional variety.
You can share this story on social media: