Rented Porsche nailed by bomb squad after bad parking job in downtown Paris (PHOTO)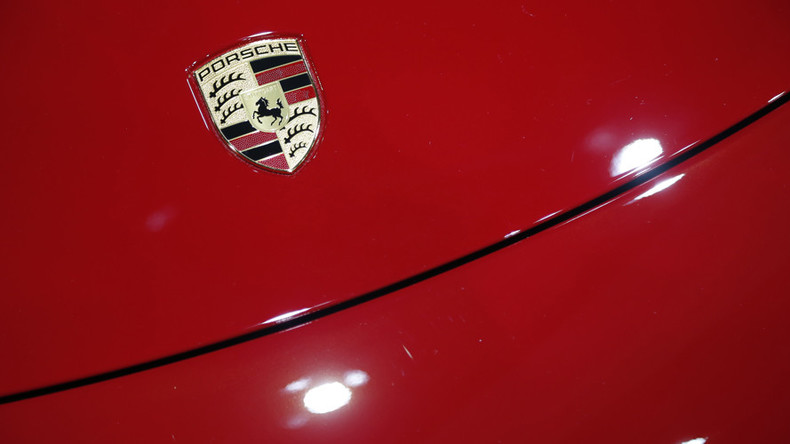 A Parisian supercar driver may be regretting skirting the city's parking laws, after the luxury Porsche he rented was mistaken for a security threat and partially destroyed by the bomb squad.
The unusual incident unfolded amongst the grandeur of Paris' sixth arrondissement, a busy part of the city which is home to the French senate and Luxembourg Gardens.
According to Le Parisien, the driver of a Porsche Carrera S fell foul of a French bomb disposal team after he illegally parked his vehicle in a taxi bay before visiting a local nightclub.
Deeming the €100,000-plus roadster to be suspiciously parked, the bomb disposal unit reportedly carried out a controlled explosion on the vehicle's trunk, destroying the car's famous stallion emblem.
The man, identified only as Olivier, has since admitted his parking was poor, but told Le Parisien he plans to seek a reimbursement from the police for the damage caused.
READ MORE: Be ready for terrorist attacks in Europe during holiday season – State Dept. to US citizens
Despite Olivier's wayward parking, he has received some sympathy online. Some people have suggested the police were "jealous" of his car, with another person sarcastically commenting that it is "well known" that terrorists are "rolling" in Porsche Carreras.
One year on from the Bataclan attacks which rocked the capital, France remains on high alert after a string of domestic terrorist attacks.
READ MORE: Theme park among targets of foiled French terrorist plot - media
The country's official state of emergency status was extended in the wake of the Nice truck attack on July 14, which claimed the lives of 86 people.
The state of emergency will remain in effect until January 2017, with the government saying the action gives the army and police greater powers to hunt down terror suspects, "dismantle networks", and "place individuals under surveillance".