Giant Lenin head turns up in Belarusian parking lot (PHOTOS)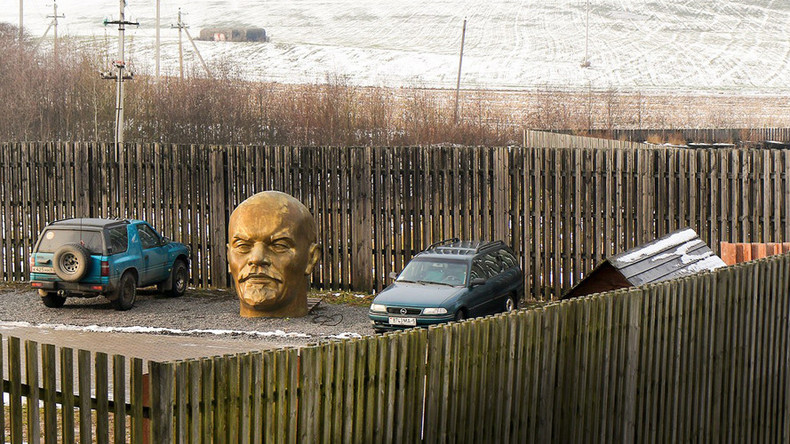 A bronze-colored Lenin head the size of a car has turned up in a parking lot of the 'Stalin Line' historical complex near Minsk, Belarus.
Alfred Mikus posted the images on his page in VK (a top Russian social network) with the comment: "They parked Lenin in Stalin Line."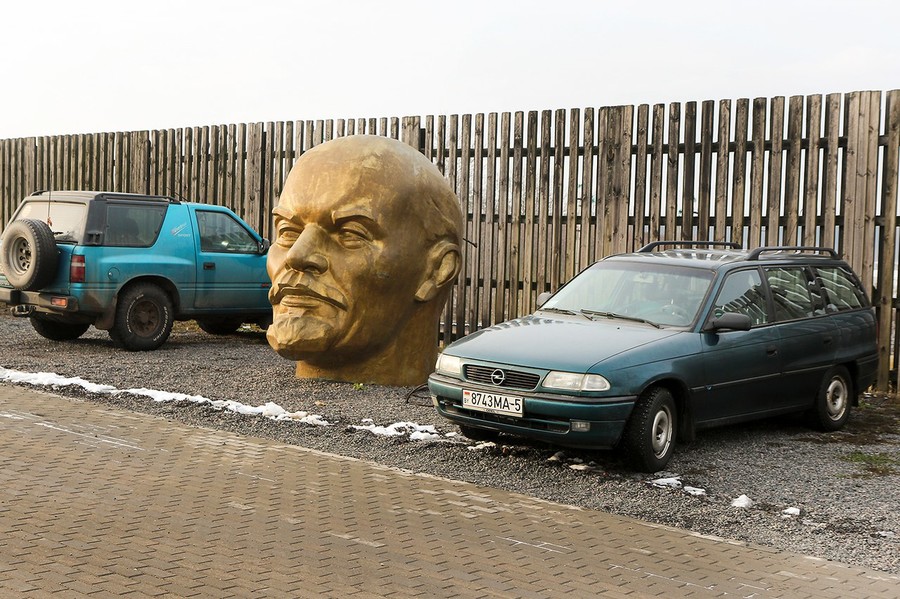 Nothing odd. Just an enormous Lenin head parked near someone's car.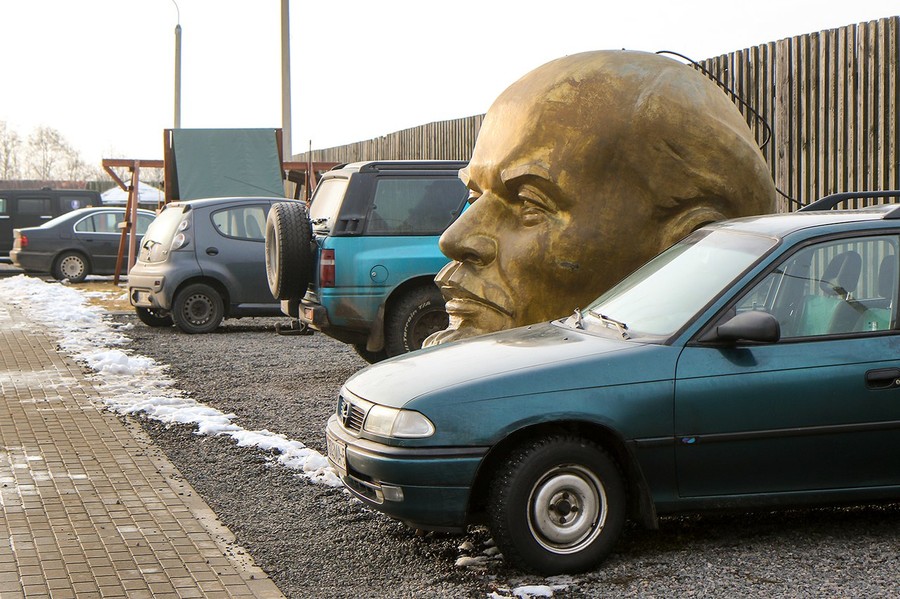 The Stalin Line was a system of fortifications the Soviet Union built in the 20s and 30s, and the name was coined by German propaganda – Die Stalinlinie.
When the Soviet Union expanded further west in the late 30s, the system was put on hold and a new fortification was built, dubbed 'the Molotov Line'. It lies about 300km west of the Stalin Line.
The latter has been turned into a memorial complex to honor the collective Soviet efforts in defeating the Nazis during World War II. It is situated in modern Belarus and offers all kinds of entertainment for tourists.
READ MORE: Shaking off communist past 5 times: Ukraine makes habit of demolishing Lenin monuments

It is unclear where the enormous Lenin head came from, whether it was attached to a body before winding up in a parking lot, and what it will be used for next. So far, no headless Lenin monuments have come looking.