#TrollProfessorWatchlist : Internet hilariously reports 'dangerous' liberal teachers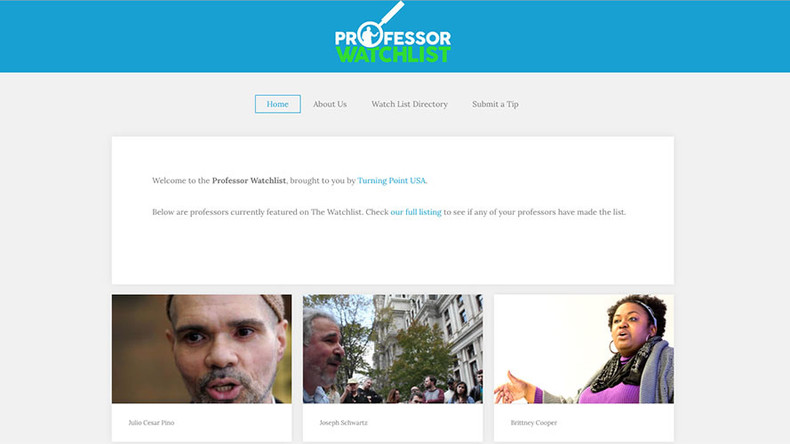 Widescale trolling has occurred on a newly-launched "Professor Watchlist" website, which encourages people to report any "anti-American" academics lurking in schools across the US.
Launched on 21 November by Turning Point USA, the site aims to "expose" professors who are deemed "radical." Students are asked to document professors who "discriminate against conservative students, promote anti-American values and advance leftist propaganda in the classroom."
The website contains the profiles of 197 academics who have a "record of opposing freedom of speech on campus" which can include "having socialist leanings" or talking about gun control.
It features a convenient form where concerned citizens can report such dangerous teachers.
Of course, this has proven too tempting for social media users who quickly took to the site to upload their own worrying submissions, with hilarious results.
The hashtag #trollprofessorwatchlist contains imaginative entries, from Harry Potter characters to a Donald Trump University lecturer and Jesus Christ.
Here is a roundup of some of the best so far.
Draco Malfoy
Hermione Granger
Indiana Jones
A number of "concerned citizens"
Joseph Mc Carthy himself
Peter Parker
A Socialist Dog
The Newsroom's Will McAvoy
Jesus
Dead Poets Society's Neil Perry
You can share this story on social media: