Santa fired for putting Hillary Clinton on his naughty list
Published time: 19 Nov, 2016 20:47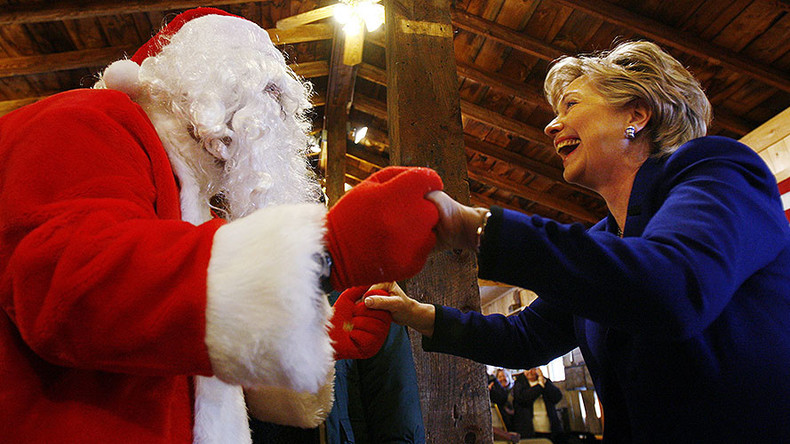 A shopping mall Santa in Sanford, Florida was fired after he told a 10-year-old girl that Hillary Clinton was on his naughty list.
According to the girl's mother, who made a complaint to the mall, the Santa told the girl she was on his nice list and asked, "Do you know who is on my naughty list?"
"Hillary Clinton," he said and then laughed, News 6 reports.
The Santa has since been fired from his post at that mall. He worked for The Noerr Program Inco., which provides Santas to a number of malls around the US.
A spokesperson for the company told News 6 (WKMG-TV) the company had apologized to the girl's family and that the bad Santa had been sent for counseling in human resources.
The company later gave an additional statement on Facebook: "Santa is a universal symbol of peace, joy and goodwill for all," it said. "The Santa mentioned in recent reports in Florida is still employed by us, in a different location."
"Santa was given additional training to ensure that he remains in the character of Santa during all future appearances," it added. "Our unwavering mission is to create magic, inspire smiles and capture memories, for the young and young at heart."