4,000yo megalithic tomb defaced with 'deathly' Harry Potter symbol (PHOTO)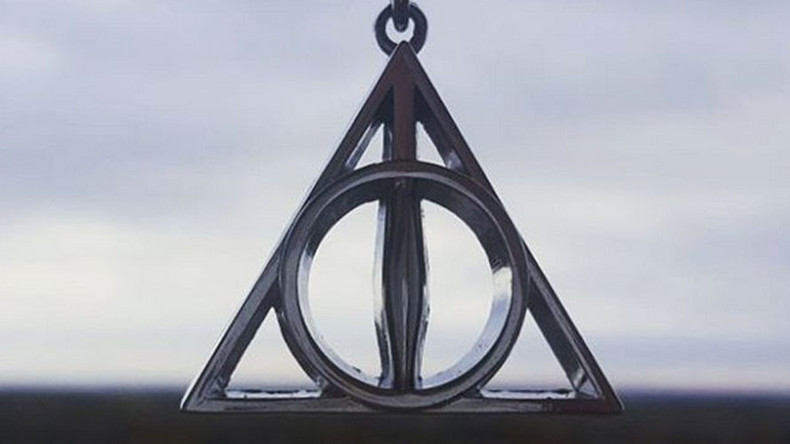 Graffiti damage to a 4,000 year-old megalithic tomb on the outskirts of Vigo, Spain, is being blamed on Harry Potter fans because it resembles a magic cipher from the wizarding world created by author JK Rowling.
A cultural remnant of an ancient civilization, the large stone dolmen is set on private property and managed by the city council of Vigo, according to Voice of Galicia.
It sits in a region known as the Casa dos Mouros, or House of Moors, in reference to the the north African settlers who once conquered the Iberian Peninsula. The relic is considered a masterpiece of megalithic stone building in the municipality.
However, a black graffiti triangle scrawled alongside the word "Always" has suddenly appeared on the prehistoric monument, report El País, and police are investigating.
If caught, the perpetrator of the bizarre graffiti could face a whopping €150,000 ($160,000) fine for defacing the large stone formation.
The sign resembles an image from the fictional world of Harry Potter, leading some amateur sleuths to blame it on a fan of the boy wizard.
One Reddit user, almost certainly tongue in cheek, said of the incident: "Harry Potter fans are the real threat that nobody is talking about."
The mark of the so-called Deathly Hallows featured in book seven of the Harry Potter series and saw actor Rhys Ifans, as wizard Xenophilius Lovegood, explain its dark significance in the film adaptation.