Russians already got slice of the action: Turns out Domino's not 1st to use pizza delivery drones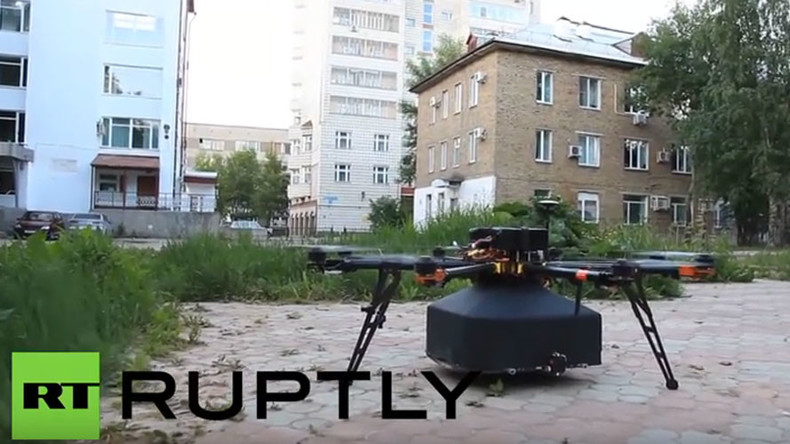 While Domino's in New Zealand is celebrating in the belief it's become the first chain to make a commercial drone pizza delivery, a Russian chain actually already achieved the feat back in 2014.
Domino's said on Wednesday it had used drones to deliver two pizzas to Whangaparaoa, just north of Auckland. "This is the future. Today's successful delivery was an important proof of this concept," said the company's head, Don Meij, as cited by AFP – which reports Domino's has claimed the world's first pizza drone delivery.
What they hadn't counted on though was Dodo – a delivery chain that operates all over Russia and prides itself on keeping up with the latest tech and innovation trends.
In June 2014, together with Russian company CopterExpress, they custom-built a pizza delivery drone and began sales in Syktivkar, Siberia.
"Along with one Moscow-based company we have conducted the first commercial delivery via drones in the world. Until now, many similar variants have been shown on videos, but we tried to deliver real pizza to real customers, and we succeeded," Dodo Pizza CEO Fyodor Ovchinnikov told ITAR-TASS news agency at the time.
Unfortunately, what started off on a high note with media buzz and positive user feedback, quickly turned sour when the company got into trouble with the regional aviation authorities.
Dodo faced a US$6,000 fine, and although that was later canceled, the company still dropped its drone ambitions in favor of expansion – entering the Chinese market in 2015.
But before Dodo there was Francesco's Pizza in Mumbai, India. It tested drone pizza deliveries even earlier – in spring 2014.