Moscow shooters test 'bulletproof' titanium iPhone7 (VIDEO)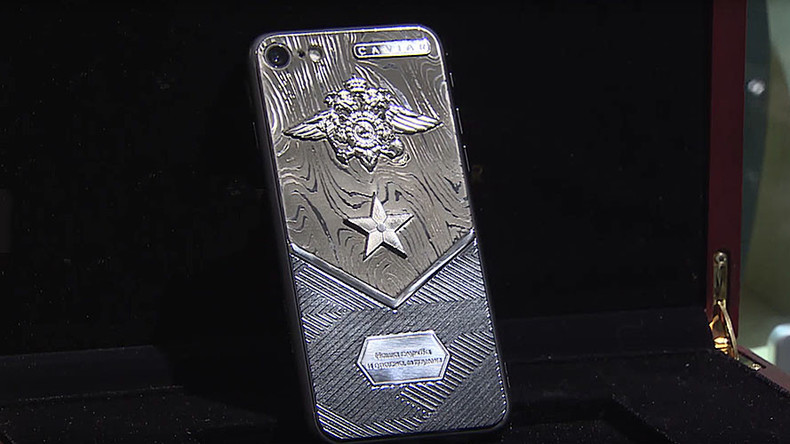 A titanium iPhone 7 specially designed to withstand being blasted by bullets has been put through its paces at a shooting range in Moscow's Power Engineering Institute.
The iPhone armor, designed by the Caviar luxury phone company, is made from BT23 titanium - the same metal used to create bulletproof vests.
The device was designed to save the lives of police officers by offering extra protection from gunfire - however, its creators don't guarantee that it will still function properly after taking a round.
The phone is emblazoned with the Russian Ministry of Internal Affairs logo and the inscription "our duty is dangerous and difficult."
In the shooting test, bullets were fired at the smartphone from a distance of four meters before testers inspect the device for damage.
"We shot it with a Makarov pistol from a distance of 4 meters and we achieved a fair result, but, as the production company said, it doesn't guarantee the phone will work after that," Nikolai Ochurov from the Moscow Power Engineering Institute said.
"We also can say that the armor equals the second or third level of defense standard and it can save a human's life in case of a direct hit from low bore arms or an AK-47."
The titanium iPhone costs upward of 192,000 rubles ($2,900) and was made in honor of Russia's Ministry of Internal Affairs.