Supermoon exposes UFO-like object passing by (VIDEO)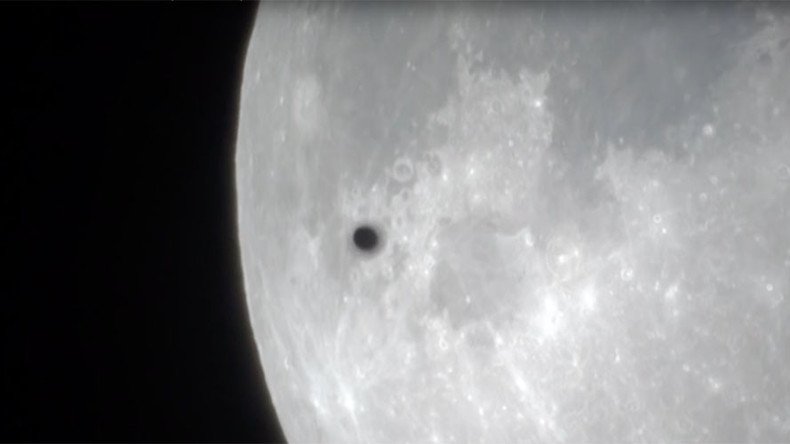 A supermoon-loving stargazer managed to capture what he claimed to be a UFO when viewing the moon in Arizona on Saturday night.
The Rondomon YouTube channel uploaded the footage of two objects passing the moon within a short period on November 12.
"While taking video of the Supermoon, with NexStar 6se telescope, UFOs do a fly by," the cameraman explained. "Camera was a Sony CX500V HandyCam HD, 5X optical zoom, manual focus at .9m, maxview 40 lens for a 38X telescope magnification."
"After zooming in on the moon I walk away and sure enough UFOs start flying by," he explained.
"The UFOs appear to have distortion surrounding them, perhaps bending light," he added.
The video was shot in Surprise, Arizona and was shared on UFO Sightings Daily.
Blogger Scott C Waring described the video as "odd."
"A UFO in orbit that has a haze mist around it. The object is solid, because if it was transparent, we would see the light of the moon through it," he said. "I believe that the field around it is due to the alien propulsion, because the haze has been seen in thousands of UFO photos before."
You can share this story on social media: