Man finds 2 moose frozen mid-fight in Alaskan river (PHOTOS)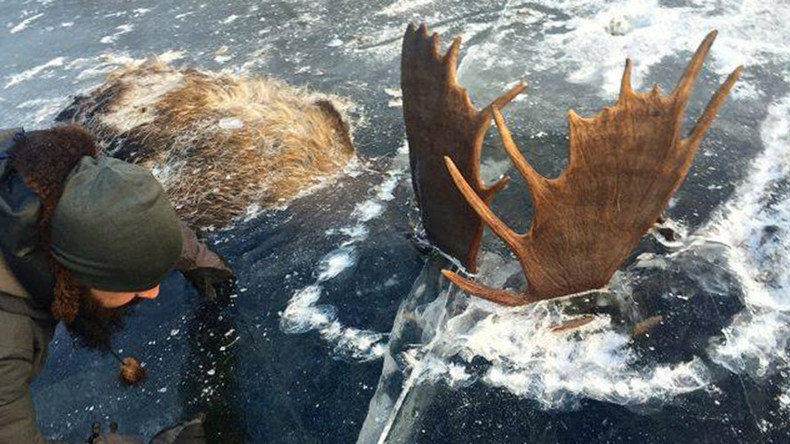 A man in Alaska discovered two moose frozen in ice and they appear to have frozen in mid-fight, with both sets of antlers locked together.
Jeff Erickson from Unalakleet, western Alaska was out walking in the snowy landscape near the North River on Wednesday when he made the epic discovery.
Erickson thought the two moose would make for a unique mount for his wall and set to work to free the animals from the frozen water.
"We got 'em out.....now for the cleaning," Erickson wrote on Facebook, alongside a photo of the beheaded creatures' blood staining the snow.
It's thought the large moose may have drowned whilst fighting for the attention of a female, with the two rivals then getting stuck together by their antlers. "Two bulls got in a tussle over some ladies," Erickson explained. "And ended up being put on ice."
The frozen moose were shared on The Alaska Life Facebook page, where people discussed whether the meat would still be good to eat.
This isn't the first time interlocked antlers have caused such gruesome deaths, as others shared.