French MEP pleads guilty to masturbating in DIY store, avoids prosecution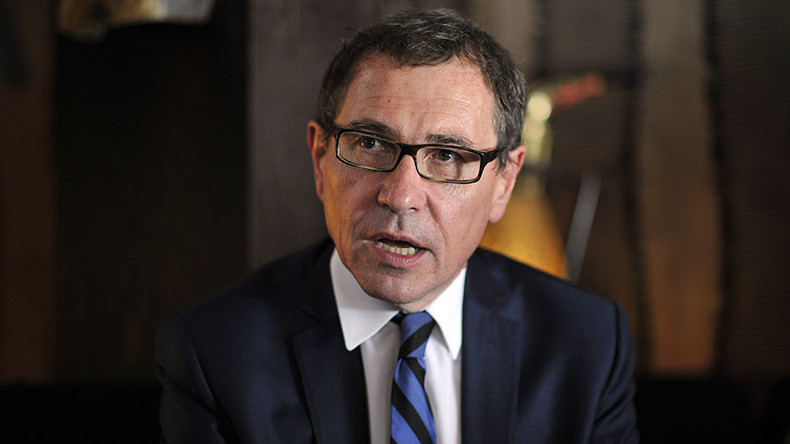 French MEP Robert Rochefort has pleaded guilty to sexual exhibition after being caught masturbating in a DIY store in the proximity of children last August.
The MoDem party politician, who represents the south west region in the European Parliament, somehow avoided prosecution and a public trial, according to 20minutes.
Rochefort took to Twitter Wednesday to say that there was good news and no further action would be taken. He also thanked all those who had supported him.
Dans l'actualité bien grise,une bonne nouvelle:l'affaire me concernant"classée sans suite"par la Justice. Décision attendue qui fait du bien

— Robert Rochefort (@robertrochefort) November 9, 2016
Merci à tous ceux -nombreux- qui m'ont adressé un message de sympathie, de soutien, d'amitié. Qu'ils sachent combien cela m'a été précieux.

— Robert Rochefort (@robertrochefort) November 9, 2016
The details of his penalty were not specified but it may include a fine, according to Le Monde
The incident happened on August 31 in a hardware store in Velizy, a town near Paris and was brought to police attention who then arrested the politician.
It was reported in French media that Rochefort admitted to exposing himself but defended his actions by saying he needed to masturbate "when under stress".
Later however the politician issued a statement denying the accusations and said he only made the comment to avoid spending a night in custody, according to French media reports.
He also insisted that "these events occurred in a context where I was struck violently thrown to the ground by someone not part of the establishment."
Rochefort lost his position as the vice president of the liberal MoDem party due to the scandal.