Canadian Mint worker guilty of smuggling gold in rectum (VIDEO)
Published time: 11 Nov, 2016 00:14
Edited time: 11 Nov, 2016 12:03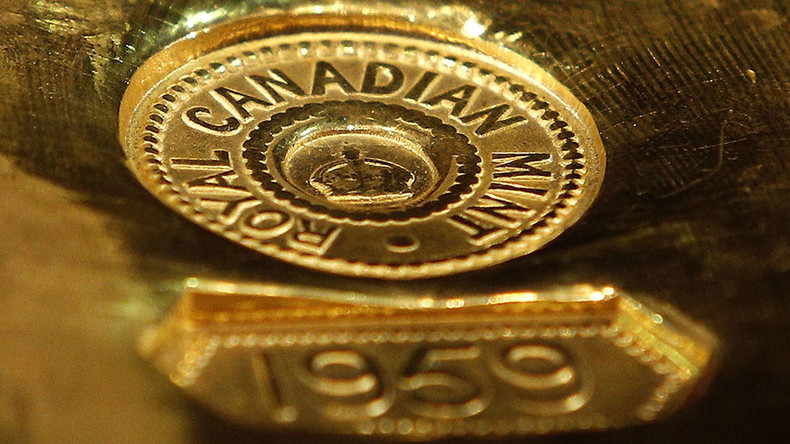 A gold purifier who thought he had pulled off the perfect crime by sticking samples of gold worth some 165,000 Canadian dollars ($122,500) in his rectum and sneaking them out of the Royal Canadian Mint has been found guilty of smuggling.
An Ottawa court - presided over by the aptly named Justice Peter Doody - heard how Leston Lawrence's master plan was cracked after he aroused the suspicion of a bank teller by cashing large cheques from a gold buyer.
The metal worker, who was recorded setting off Royal Canadian Mint metal detectors 28 times in four months, was found guilty of stealing 22 gold pucks of the precious metal on Wednesday, report CBC news.
It's thought Lawrence was able to pillage the solid gold undetected due to the intimate nature of his concealment, which was not picked up on during secondary searches by guards using hand held detectors.
Footage of one particular search on February 2, 2015, shows Lawrence brazenly walking through the Mint's security checkpoint and smiling as a security guard sweeps his clothing for evidence of anything suspicious.
"The evidence from the records of the archway metal detectors is consistent with the defendant having regularly secreted gold in his rectum," Judge Peter Doody said, according to the Ottawa Citizen.
The disc shaped pieces of gold are reported to have the diameter of a golf ball.
An investigation by the Royal Canadian Mounted Police found that Lawrence managed to make over $100,000 from the pucks he laundered.
A search of his work locker yielded vaseline and latex gloves "which could have been used to insert a puck into his rectum," Judge Doody said.
The Royal Canadian Mint has sinced defended its security system.
"We continuously assess and update our security measures and protocols to help us manage potential risks and we are more vigilant than ever," a spokesperson told CTV News.
Lawrence is due to be sentenced at the end of November.