Skid row: Cars slip & slide wildly on ice in Russia's Far East (VIDEO)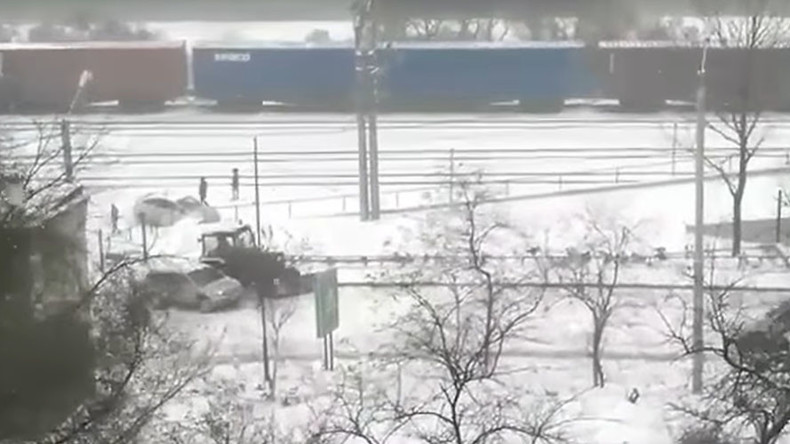 Russian Far-Eastern city of Vladivostok is yet again facing the challenges of a cold winter by the sea: its roads have frozen into an ice-rink. Behold a video that two giggling (and swearing) girls filmed depicting the havoc that drivers there are facing.
Here comes a bus at a relatively low speed, unfortunately not low enough to keep it from skidding at an icy turn. Ouch that was close!
Car owners rushed to move their parked vehicles from the danger zone where buses skid... And off they went in a swirl that was bound to leave some scratches here and there.
The video culminates with a car slowly but surely gliding right into a tractor that arrived to save the day. The irony.
And in a cycle of life it ends with yet another bus narrowly escaping tipping to its side after a dangerous maneuver on the icy curve of the road.
Watch the full video:
Making such videos is becoming a seasonal sport in the Far Eastern Russian port city. Here's a gem from last winter:
READ MORE: Hitting the skids: Watch all these drivers fail to take turn on icy road in Russia (VIDEO)