Autonomous AI: New robots will learn as children do & set own goals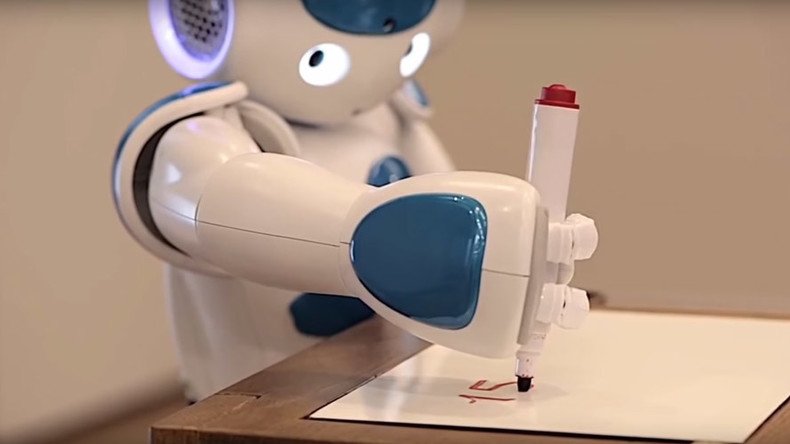 A new generation of self determining robots able to set their own goals and experiment and mimic the human learning process are under development as part of an EU-funded project led by Italian scientists.
The GOAL (Goal-based Open-ended Autonomous Learning) robots will learn and develop skills from scratch as children do and will go on to 'self-generate' goals.
More than 3.4 million euros ($3.75mn) has been allocated by the EU under the FET Open research projects initiative for the development of the bots which launched this month. It is expected to have been completed by 2020.
The programme is being led by the Laboratory of Computational Embodied Neuroscience (LOCEN), an Italian research group based in Rome at the Institute of Cognitive Sciences and Technologies of the Italian National Research Council (ISTC-CNR). GOAL is also supported by three research groups, two from Germany and one from France.
"The goal is to make robots that are able to learn independently, experimenting and making experiences exactly like young children, between one and two years old, and then apply their new acquired skills," project coordinator, Gianluca Baldassarre, from the ISTC-CN said.
The independent thinkers will decide on their own goals and will not be influenced by the research team but by their own experiences and curiosity. It's intended this way of development will allow robots to complete tasks that are currently out of their reach such as tidying a room.
This new breed of robots with 'brains' will develop human skills that will allow them to manipulate an environment as desired, according to Baldassarre.
"Future robots, instead, should be able to learn how to truly "master" their environments autonomously...This will allow them, with little additional learning, to change an environment from its current state to a wide range of potential goal states desired by the user," he said.
The final test for the AI will be to observe a scene of several objects located in containers and shelves on a working plane and to reproduce that exact scenario after the objects are mixed up.
GOAL-Robots follows a previous European project, IM-CLeVeR ("Intrinsically Motivated Cumulative Learning Versatile Robots, where LOCEN and its former project partners investigated the role of intrinsic motivations (IMs) in fostering autonomous learning both in biological agents and robots.
This latest project goes one step further combining the mechanisms related to intrinsic motivations with the power of goals.
You can share this story on social media: