62yo mother faces up to 5 yrs in jail for throwing slippers at son during argument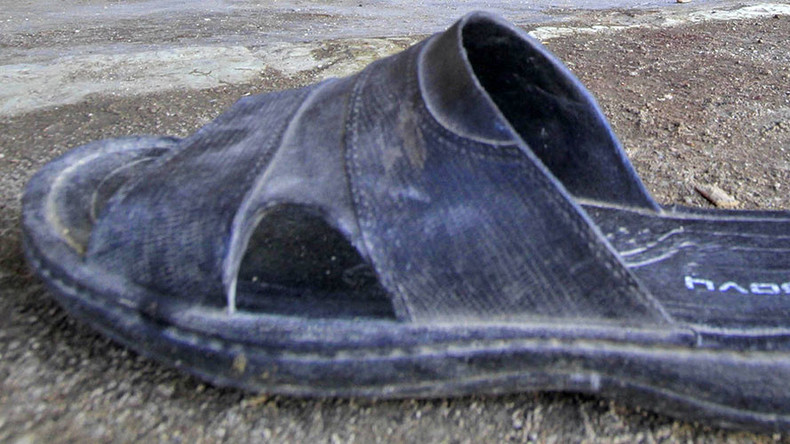 A 62-year-old mother from Turkey is facing between two and five years in prison after she threw slippers at her son. The prosecution claims that the footwear can be deemed offensive weapons. The woman's attorney fears the case could set a precedent.
Senay Guzel threw the plastic slippers at her 38-year-old son Hasan on May 13, after he reportedly insulted her during an argument at the house they share together in the southwestern Turkish province of Denizli, Turkish media reported on Monday.
Although the slippers failed to strike Hasan, he still filed a complaint about his mother at the local police station.
After providing testimony at the station, the woman was charged with "attempting to cause deliberately light injury."
Read more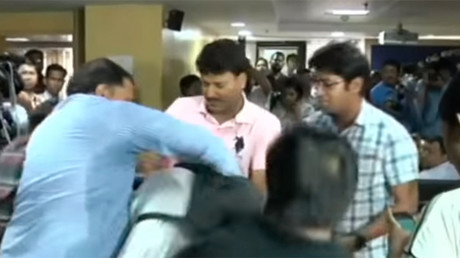 A prosecutor then launched an investigation and prepared a criminal charge, in which he sought a jail sentence of between two and five years for the woman, on the grounds that the slippers could be deemed offensive weapons.
But the elderly woman said she was unaware that the slippers could be considered weapons.
"I threw my slipper because my son insulted me. It didn't even hit him," the mother said, as quoted by Hurriyet.
"If I had known that slippers count as weapons, I wouldn't have thrown them. And so what if this slipper hit someone? It wouldn't even hurt. Is there any mother who does not throw slippers at her child when she's angry at them?"
The woman's defense attorney, Hasan Ozan Orpak, said the case could set a dangerous precedent for mothers across the country.
"From now on, mothers should think twice before throwing slippers. We don't know if every slipper-throwing mother will be tried now. But if a complaint is filed, why not? These mothers may be sentenced to prison from two to five years," he said, adding that he and his client are impatiently waiting for the ruling.