'White cannonballs': Thousands of weird giant snowballs appear on Siberian coast (PHOTOS)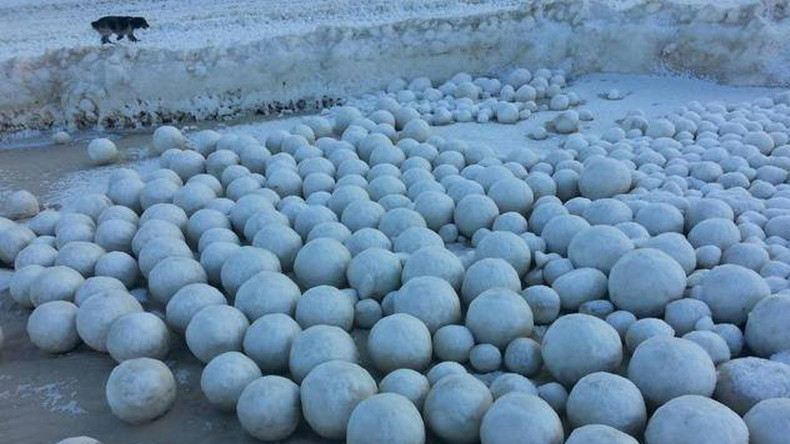 Residents of Nyda in Siberia's Gulf of Ob received a surprise when they discovered rows and rows of giant, perfectly formed snowballs on the banks of the local river.
The thousands of snowballs aren't the work of serious snowball fighters, but a natural occurrence that can happen when snow and ice on the river banks are broken up by waves and rolled into a very round shape.
"All along the shore, lumps of snow and ice formed, and when the surf came in, strong waves started to break up masses of snow into small pieces and roll them in the sand. The pieces of ice started to grow. And so we get these balls of different sizes," an official explained.
Some are the size of a tennis ball, while others are as wide as one meter (3.3ft) across. According to the Moscow Times, the perfectly round snowballs appeared about two weeks ago and are still intact.
The site of the snowball phenomenon has become a popular spot for locals to visit and take photographs.
"We all were very surprised. Many people believed it only when they saw it with their own eyes," Ekaterina Chernykh told the Siberian Times. "This has not happened previously. And there was not so much snow for them to form."
You can share this story on social media: