Priest blames Italy quakes on gay civil unions, undeterred by Vatican's scolding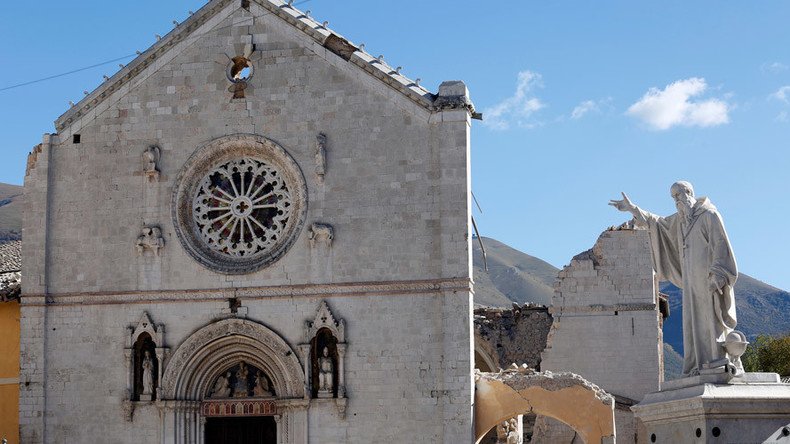 A priest in Italy has refused to backtrack from his claim that the country's recent earthquakes were punishment for civil unions between gay couples despite criticism from the Vatican's top cleric.
Fr Giovanni Cavalcoli made his controversial statement last week, the day Italy was struck by a 6.6 magnitude earthquake, the worst to hit the country in more than three decades.
He told radio station Radio Maria the quake was "divine punishment" for "the offence to the family and the dignity of marriage, in particular through civil unions".
Italy passed legislation to allow civil unions between same sex couples in October.
The Vatican accused the priest of holding views from "the pre-Christian era," on Friday.
The rebuke came from Archbishop Angelo Becciu, number two in the Vatican's power structure. He described the statement as being "offensive for believers and scandalous for non-believers" and asked for forgiveness from the victims of the earthquake. He said Cavacoli's statements "have nothing to do with Church teaching and are contrary to the vision of God as offered to us by Christ."
Radio Maria also distanced itself from Cavacoli on Saturday, condemning the priest's statements as being "unacceptable" and suspended him from his monthly show on the station.
The strong condemnation from the church powers didn't deter Cavacoli, who told another radio station on Friday that the Vatican should "read their catechism" and insisted earthquakes were a result of "sins of the man," according to Local.
READ MORE: Dog pulled from rubble after earthquake devastation in Italy

Cavacoli isn't the first person to suggest Italy's earthquakes are punishment from God. Earlier this month, a deputy Israeli minister Ayoub Kara claimed the earthquakes were a punishment for Italy not voting against a UNESCO resolution on Jerusalem's holy sites which failed to feature the Jewish name for the site, Temple Mount.
"I am certain that the quake occurred due to the UNESCO decision that the pope very much disliked, and even publicly expressed that the Holy Land belongs to the Jewish people." Kara said.
You can share this story on social media: