China's secret Cold War-era nuclear bunker opens to public (VIDEO)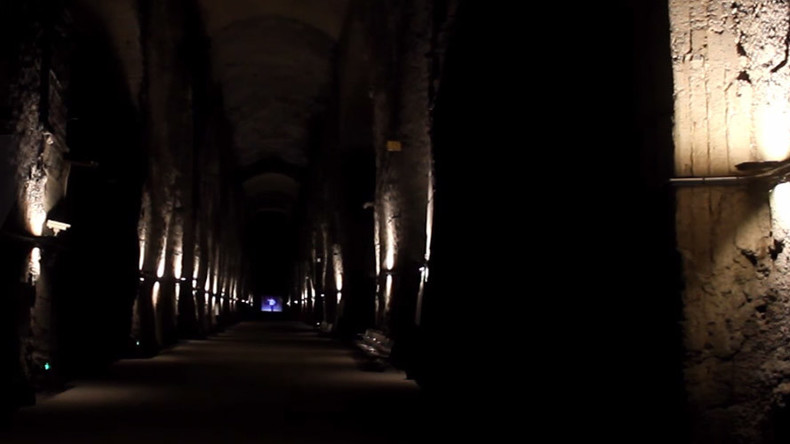 China has revealed a top secret military bunker buried deep inside the Chongqing mountains in the Fuling region which was made to manufacture plutonium and Cold War explosives.
The '816 Nuclear Military Plant' opened to the public in October and contains a warren of man-made caves, roads and tunnels. It includes the world's largest artificial cave, which is almost 80 meters (262ft) high and 25 meters wide. It was planned to house a nuclear reaction hall.
The bunker was built in 1966 when China was increasing its national defense, infrastructure and technology industries. It was designed to withstand thousands of tons of explosives and earthquakes. More than 60,000 soldiers were involved in its construction, at least 100 of whom died in the process, the Telegraph reports.
It was built to create plutonium-239. Luckily, the bunker was never used for nuclear testing, as China abandoned its plan in 1984, so it's perfectly safe to explore China's latest tourist attraction.
READ MORE: China to invest $11bn in Russia's Lake Baikal tourism

The 816 Nuclear Military Plant has been kitted out with neon light installations and sounds, and features a nuclear science center.
The site was declassified in 2002, and was renovated last year.