Burger King trolls McDonald's with the best Halloween costume ever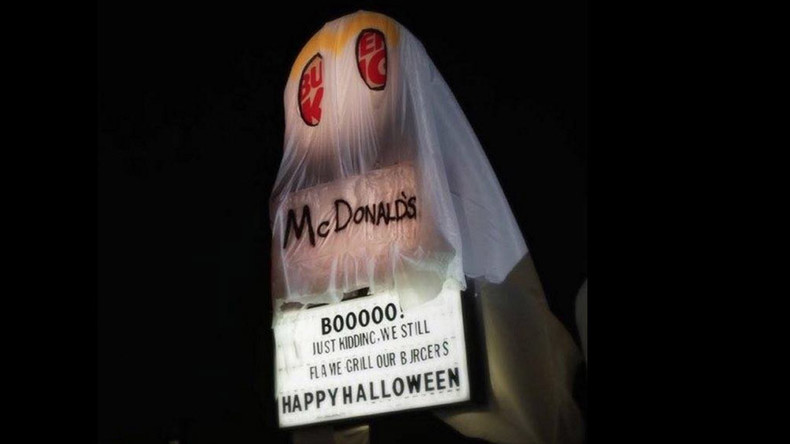 Fast food chain Burger King pranked its rival McDonald's in the best possible way just in time for Halloween.
A branch of the company in Queens, New York, dressed itself up as the ghost of McDonald's by covering the building in a white sheet with the word "McDonald's" written across it.
The Burger King by my house dressed up and covered their store in McDonalds for Halloween and said I know it's scary.

— boo brooke (@ayyabizzle) October 23, 2016
What's more, underneath, a sign read, "BOOOOO! Just kidding, we still flame grill our burgers. Happy Halloween," which was in reference to McDonald's frying its own burgers.
Twitter users couldn't get enough of the trolling and posted photos of the costume.
Some of the packaging for burgers were even dressed up. "McDonald's" was written with a marker at the top.
It will be interesting to see if McDonald's has a better comeback.
For now though, it's safe to say the home of the "whopper" burger is also the king of trolls.
You can share this story on social media: