Terrifying wingsuit crash caught on camera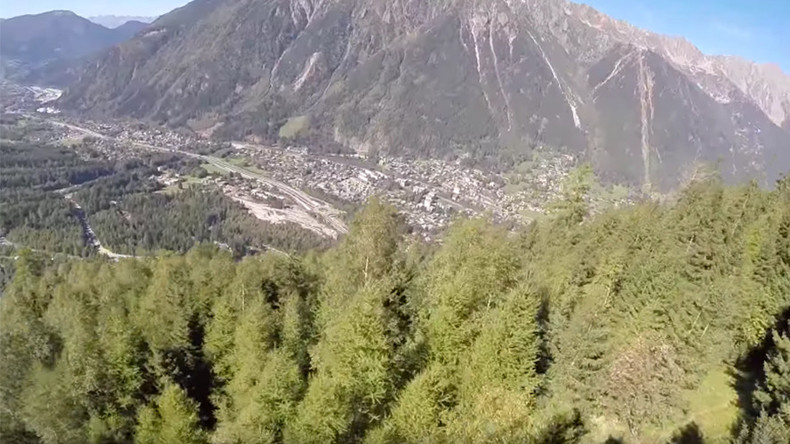 A spectacular wingsuit jump in France should have been a proud moment for American Eric Dossantos, but instead things went horribly wrong when he crashed into trees while flying through the air at 90 miles per hour.
The frightening video taken from Dossantos' helmet shows his view as he jumps from mountains in Chamonix. Dossantos flies for two minutes before crashing into trees before his parachute has been deployed.
Dossantos was lucky to survive the accident but not without some serious injuries, including a scapula fracture, three left side rib fractures and multiple scalp lacerations, according to a Go Fund Me page setup to pay for his medical treatment.
Wingsuit jumping, a variation of base jumping which allows the jumper to glide while they drop using a specially designed suit, is considered one of the world's most dangerous sports.