Meteor, space junk or rocket? Mysterious flash alarms eastern Siberian residents (VIDEO)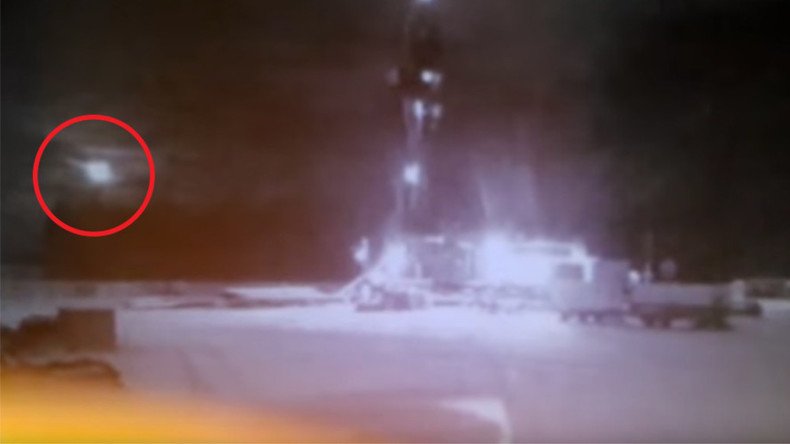 People in eastern Siberia have been left mystified by a flash that illuminated the sky with green light, resembling the famous Chelyabinsk meteor of 2013. The event has become a hot topic for discussion, with people suggesting the flash could have been anything from a meteor to space junk or even a rocket.
The phenomenon was observed by residents of Irkutsk Region and Buryatia Republic in eastern Siberia on Tuesday, local media reported.
According to local witnesses, the sky was illuminated by a green light, before an object resembling a comet fell from the sky. Some locals claimed that the object was moving towards Lake Baikal, the deepest lake on Earth.
"A meteorite has just fallen. It was as bright as day for five or six seconds! Sensation!" a comment on Russian social network VKontakte (In Contact) reads.
"Was it a comet or a meteor?" a person asked, while another wrote: "Looked like a comet with a tail."
Some people went further and ironically suggested that extraterrestrial organisms have arrived to captured Earth.
"Maybe aliens?", "Soon there will be reports about mutants", "mystery in the Baikal area," were some of the sarcastic comments.
One theory has it that the 'mysterious object' was in fact an RS-18 ballistic missile launched on Tuesday. The test was reprotedly conducted at midday from a site near the town of Yasny, Orenburg Region in the southern Urals, and reached the Kura test range in Kamchatka in Russia's Far East.
Similar flashes were also reported in the Urals and even in Lipetsk Region in western Russia.
Irkutsk Observatory hasn't recorded any space body on Tuesday, director Pavel Nikiforov told local Vostok Infrom newspaper.
"It is difficult to say if it was a meteorite or an artificial body…No monitoring website showed that a celestial body fell to the ground," he said.
The video of the flash which has been uploaded on YouTube on Tuesday has been viewed more than 75,000 times so far.
You can share this story on social media: