Puke for Pilfers: New bike lock deters thieves in the most disgusting way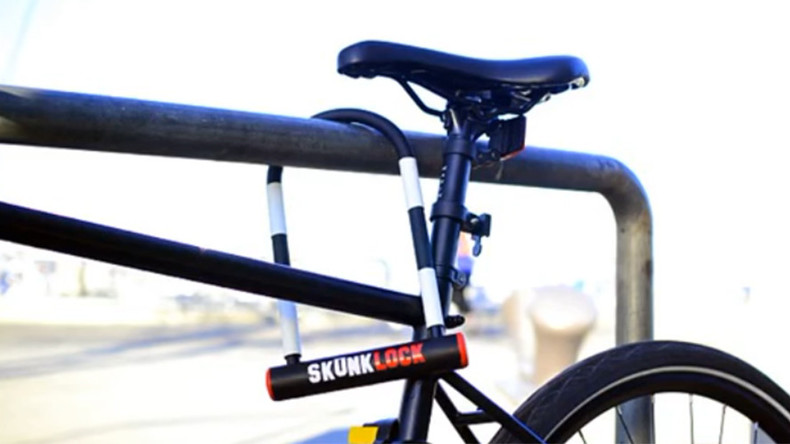 Discovering your bike's been stolen is enough to make you sick, but an ingenious new bike lock is sure to turn the tables, by turning the stomachs of bike thieves until they puke.
Skunk Lock is the creation of Daniel Idzkowski. Tired of getting his bike stolen, he decided to do something about it.
He wanted to come up with something that would not only deter thieves but physically stop them in their tracks.
Skunk Lock emits a hideous smell when it is cut, leaving a would-be bike thief choking in a cloud of overpowering, vomit-inducing chemicals.
"The first time we exposed ourselves to it, we essentially started running away," Idzkowski said. "It was far worse than we expected."
The combination of chemicals aren't toxic, but act in a similar way to pepper spray. A very, very, smelly pepper spray. As an added bonus, the funky fumes and subsequent reaction of the thief will attract attention to the crime scene.
It promises the lock is safe to carry around and drop on the ground without releasing its rank gas. It's only when it's cut that it lets loose.
The company hopes to launch next spring and has set up an Indiegogo page to get funding.