Underwater face-off: Octopus attacks swimmer in spine-chilling video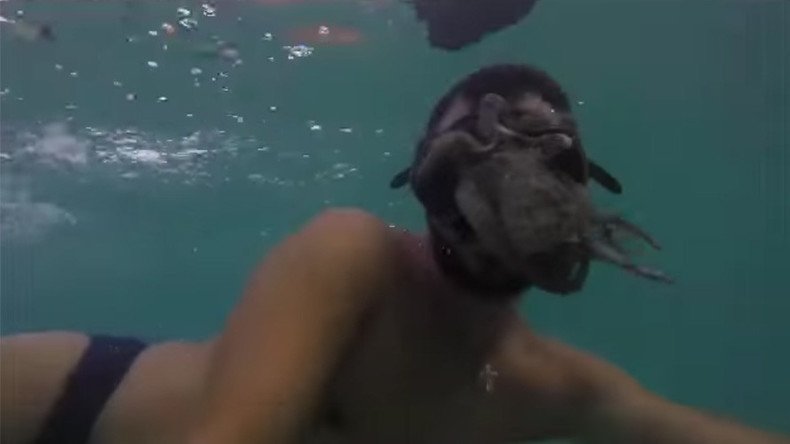 A well-armed attacker took on a snorkeler in a fierce battle that's sure to give some people nightmares. Nikolaos Kepesidis was enjoying a swim when an 'Aliens'-inspired octopus covered his face and refused to let go.
In an attack that would make a facehugger proud, the octopus grabs hold of Kepesidis's face, covering his snorkeling mask. It refuses to let go, even when brought out of the water.
Kepesidis eventually manages to get the octopus off his mask but even as he throws it away it makes a dart back for him, a bit too close to the groin for comfort.
Their dance finally comes to an end despite the octopus' best efforts, leaving it to swim away where it will undoubtedly make preparations for another attack.
Those who inherited fears of the facehuggers from Aliens may now add the ocean to places they dare not venture.
READ MORE: Aquarium fugitive 'Inky' and four other daring octopus manuevers (PHOTOS, VIDEOS)
You can share this story on social media: