Hot dogs out: Snack to be renamed in Malaysia over halal confusion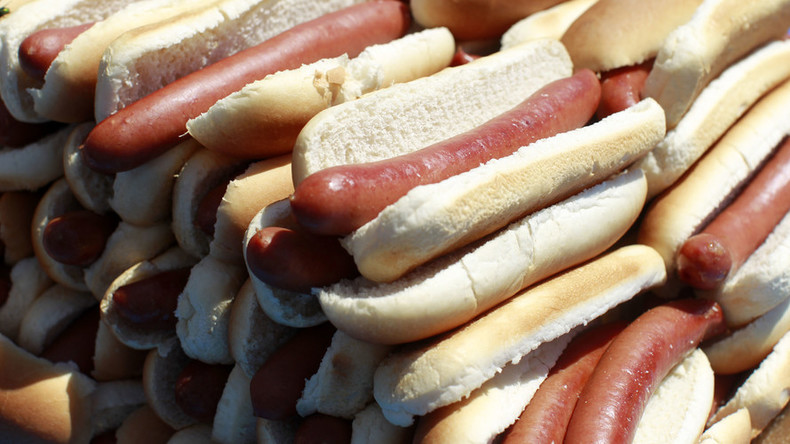 Malaysia's government has ordered food outlets to rename hot dogs or risk being refused halal certification as dogs are considered unclean in Islam and should not be linked to food.
The ruling was requested by the Malaysian Islamic Development Department, the Malay government's religious authority. Despite the call being widely ridiculed, it appears the order will be enforced in the Muslim-majority country.
@itsaudreynathan Omg wei I cannot deal. Malaysia is a joke to me now. I just found out about this stupid hot dog nonsense. I just rofl.

— Valerie Arnesto (@valeriearnesto) October 18, 2016
Muslim tourists reportedly complained about the name of the food, which often contains pork meat in the West, but is mostly made from halal chicken in Malaysia.
Sirajuddin Suhaimee, director of the halal division in the Department of Islamic Development, said consumers were "confused" over the wording of hot dogs.
"Any [halal] products that make consumers confused, we have to change," Suhaimee told AFP. "In Islam, dogs are considered unclean and the name cannot be related to halal certifications."
What should be the new name to replace 'hot dog' then? Just realise it has caused confusion? Only in Malaysia. 😂

— Naqiuddin Nazrin (@naqiuddinazrin) October 18, 2016
US food chain Auntie Anne's, which has dozens of outlets across Malaysia, was refused halal certification unless it renamed its product "Pretzel Sausage," according to the BBC.
The company said the pretzel chain had no problem with changing the name of the item and called it a "minor issue."
Hot dog haram, hot cat halal. WTF MALAYSIA

— ÂmiR FaizaŁ 🔱 (@AmirGoneDumb) October 18, 2016
However, not all in government are backing the ruling. Nazri Aziz, the minister for Malaysian Tourism and Culture called the decision "stupid and backward," telling reporters that as a Muslim he was not offended.
"Hot dog is hot dog lah. Even in Malay it's called hot dog - it's been around for so many years," Aziz said.
"It comes from the English language. Please do not make us seem stupid and backward," he added.
The term root beer has also been deemed unacceptable since 2009, because of Islam's prohibition on alcohol — even though root beer contains no alcohol.
Last year, "halal" bottled mineral water was introduced to the country.
Halal is the Arabic word for "permissible" and, when related to food, means edibles that are acceptable for consumption under Islamic law.
READ MORE: Malaysian rapper arrested for 'insulting Islam' in new track
You can share this story on social media: