'Where there's a will': Girl born without arms feeds herself by using her feet (VIDEO)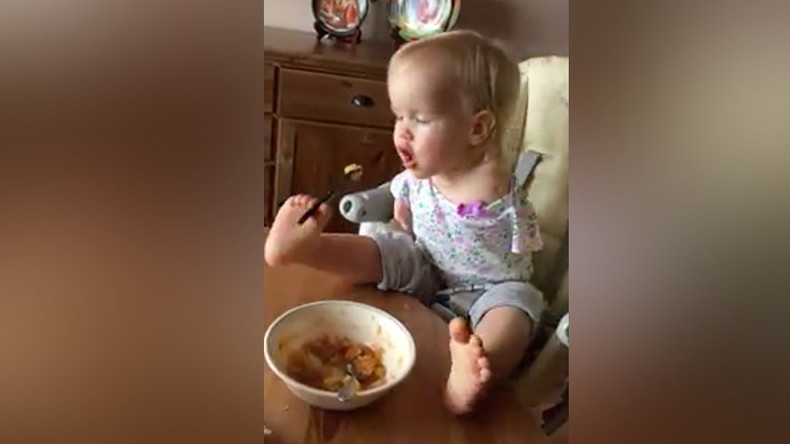 A Russian toddler who was born without arms has shown the world how she can feed herself perfectly by using her little feet. The inspirational video has gone viral with tens of millions of views.
Vasilina Knutzen was captured teaching herself how to eat with her feet in an adorable video posted on Facebook by her mother, Elmira. It now has garnered over 64 million views and been shared up to 1.5 million times.
In the first few seconds, little Vasilina grips the fork between her toes as she tries to reach for the food with her foot.
While it's not an easy task, the toddler perseveres and refuses to give up.

On the second attempt, the smiling little girl is seen expertly switching the spoon from one foot to another before popping her food into her mouth as she pulls her foot up toward her face.
Facebook users rushed to commend the inspirational toddler, with one commenting that "when there's a will, there's a way," and another calling her a "brave hero."