eBaby: Newborn placed on auction site, police launch probe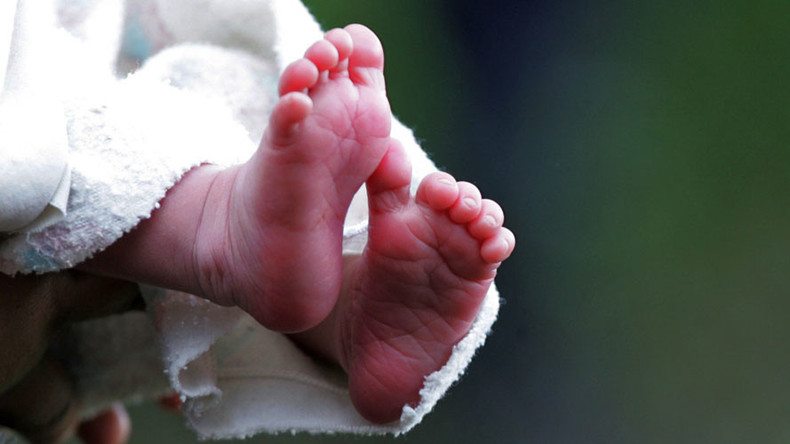 An eBay post believed to be from Duisburg, Germany is being probed by police after a one-month-old baby girl, believed to be a refugee, was reportedly put up for sale on the auction site for US$5,500.
The listing, titled as "Child, 40 days old named Maria for sale," included various photos of the infant wearing a range of sleepsuit outfits.
Though the advert was taken down by eBay within 30 minutes, it went viral with many social media users speculating if the post was a hoax or genuine. Others were concerned about the baby girl's welfare.
Pierre Du Bois, spokesperson for eBay, said the post was immediately removed once discovered and that the police were notified to investigate further, according to The Local.
Police raided the parents' apartment on Wednesday and reportedly obtained evidence linking the pair to the listing, AP reports. Authorities described the parents as "refugees" and are questioning them on suspicion of human trafficking.
READ MORE: Couple try to sell baby to neighbor for price of an iPhone
"We received a lot of complaints from users and we immediately pursued the matter," Du Bois said. "In such a case, we provide the authorities with all the available information."
The bidding site has had its fair share of bizarre items going up for sale in the past.
READ MORE: Police discover 'baby farm' in India where newborns are sold for $1,500
In a more lighthearted case, a "used" former British Prime Minister David Cameron was placed for sale following the Panama Papers tax evasion scandal in April.
At the time, Cameron was heavily criticized for his family history of tax avoidance and offshore accounts.