Pakistani 'spy' pigeon with message for Indian PM has wings clipped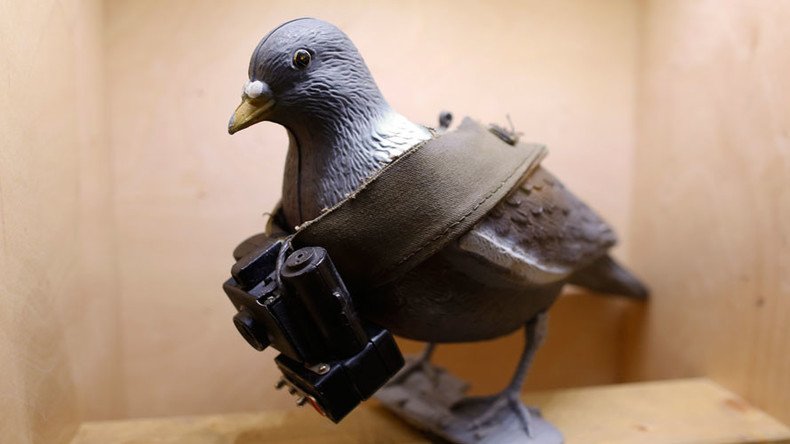 A suspected "spy" pigeon that reportedly flew from Pakistan to India has had its wings clipped by security forces to prevent the bird from returning to Pakistan.
The grey pigeon was "arrested" on October 2 and taken into custody by Indian border guards after a letter written in Urdu, and addressed to the country's Prime Minister Narendra Modi, was allegedly found attached to the bird.
The message, which read, "Modi Ji, do not consider us same people as we were during 1971 (Indo-Pak war). Now each and every child is ready to fight against India," was discovered by India's Border Security Force (BSF).
While the feathered suspect was immediately taken into custody after it landed in the Indian border village of Bamial, Punjab police officials thought it would be a good idea to clip the defenceless bird's wings in a move that was condemned by animal rights activists, according to the Telegraph India.
"The wings of the pigeon have been clipped to ensure the suspected spy does not fly back to Pakistan," an unnamed senior police official told the Telegraph.
READ MORE: Pigeon arrested in India for carrying threatening message to PM
"We have sent a preliminary report to the union home ministry, including an x-ray report of the bird, which did not reveal anything suspicious," the official added.
Referring to the pigeon as an "intruder," the police official stated that Indian forces were not sure the bird originated from Pakistan in the first place.
The pigeon has been put in a cage and "is being fed" since its capture.
Gauri Maulekhi, an animal rights activist condemned the "mindless act."
"They should have released the pigeon since they didn't find anything suspicious after getting the x-ray done," she told the paper. "The mindless act amounts to cruelty to animals. It also shows how stupid as a nation we are becoming."
Tensions have escalated between both nuclear armed nations in recent months in the disputed Kashmir region after Indian forces killed separatist leader Burhan Wani in July.
Since then, frequent clashes between the Indian army and protesters in Kashmir resulted in dozens of residents being killed.
The Indian government blamed Pakistan after 18 of its soldiers were killed in September at an army base in the town of Uri in Indian-administered Kashmir, close to the de facto border between both countries.
READ MORE: Russian troops arrive in Pakistan for 1st-ever joint drill
You can share this story on social media: